 Don't turn the music down after "Guardians of the Galaxy Vol 2," 'cause Vol. 3 is already official.
Director James Gunn has been promoting his new movie "The Belko Experiment" but also answering questions on "Guardians 2," which opens May 5. Obviously there's a ton of buzz around the Marvel movie, even beyond those amazing test screening scores. So it's not really a shock to hear the team wants to come back for more.
But when?
Here's what James Gunn told Complex:
What are any plans regarding a Guardians 3?
"There will be a 'Guardians 3,' that's for sure. We're trying to figure it out. I'm trying to figure out what I want to do really, that's all it is. I got to figure out where I want to be, what I want to spend the next three years of my life doing. You know, I'm going to make another big movie; is it the 'Guardians' or something else? I'm just going to figure it out over the next couple of weeks."
There's no word from Marvel yet, but if Gunn is saying "We" are trying to figure out the details, then they must've already had an official convo. Now it's just a matter of timing, which is apparently up to Gunn, and then the scheduling can begin, etc.
Gunn added that the Guardians have "not the biggest, but an integral part" in "Avengers: Infinity War." However, he emphasized that "Guardians 2" is "a very self-enclosed story" and "has no connection to the rest of the Marvel universe and none were ever mandated."
"I think people in general probably overestimate the amount of overall planning there is with the Marvel universe. At the end of the day, we're telling a longform story that has many different moving parts and within those stories there's a lot of freedom to do what you want. And I've been lucky in that the most creatively fulfilling freeing experience I've ever had making a film has been on 'Guardians of the Galaxy Volume 2.' Without a doubt."
"Guardians 2" opens May 5, 2017. "Infinity War," directed by the Russo brothers, is scheduled for release May 4, 2018.
Want more stuff like this? Like us on Facebook.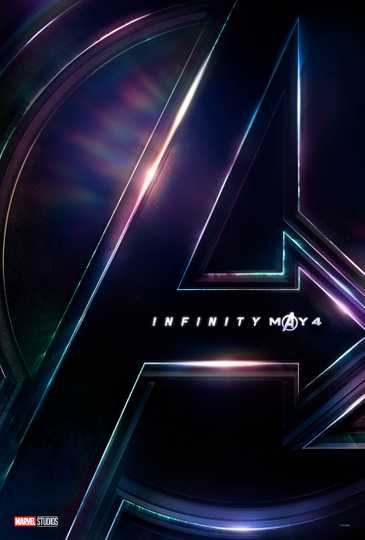 Avengers: Infinity War
As the Avengers and their allies have continued to protect the world from threats too large for any one hero to handle, a new danger has emerged from the cosmic shadows: Thanos. A despot of intergalactic... Read More