 Tom Cruise is a super-intense guy, but he does have a sense of humor. He may also have a Kardashian-sized tush.
Cruise is now promoting his new movie "American Made" and -- bless his heart -- was game enough to talk about a fake butt rumor that went viral over the summer. That rumor didn't even have anything to do with his new movie, it was connected to the 2008 film "Valkyrie" and this image:
hello, please, i present the theory that for one single shot in Valkyrie (2008), at 5:12, tom cruise wears a fake butt. observe: pic.twitter.com/Tw6yTbsQUe

— swizz keats (@iluvbutts247) August 20, 2017
ScreenRant went ahead and asked Cruise if he was indeed wearing some kind of fake butt material for that scene. Cruise had no clue his butt had become a meme, but since he takes pride is doing his own everything on set, with no tricks or stunt doubles, you can bet he had comment on rocking butt padding:
"There was no prosthetic in 'Valkyrie.' No."
Such a formal statement for such a silly topic. But he can get silly, too, don't worry.
While it may seem out of nowhere to talk about butts, there is a connection to "American Made." As ScreenRant noted, there's a running gag in the movie where Cruise's character moons his family members. So Cruise was asked about that, and showed he truly does *all* of his own stunts:
"It's me. It's not CGI, it's me. I do my own mooning in films. So let it be known – I do my own mooning."
He does his own running, jumping, and mooning. But nothing really explains that super-sized a** shot from"Valkyrie," so maybe "The Tom Tush" will now be added to the list of celeb plastic surgery requests.
"American Made" is out in theaters this Friday, September 29.
Want more stuff like this? Like us on Facebook.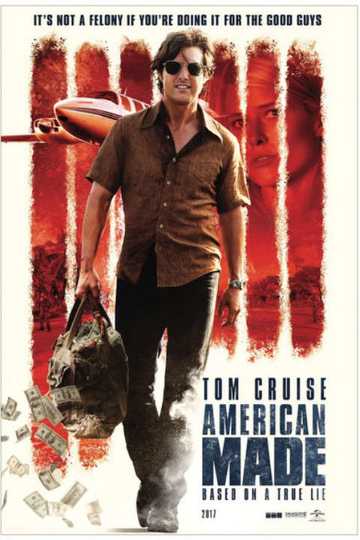 American Made
The true story of pilot Barry Seal, who transported contraband for the CIA and the Medellin cartel in the 1980s. Read More