OUCH.
The Drac Pack was on the attack at the spooky July 13 weekend box office .
"Hotel Transylvania 3: Summer Vacation" took first place with $44.1 million. That puts it in the middle of its own Pack, ahead of the first movie's $42.5 million, but behind the second film's $48.4 million opening.
So that's fair for the franchise, even if it's nowhere near as big an opening as "Ant-Man and the Wasp" last week.  Still, that sequel's $76 million opening was considered soft for a Marvel Studios movie. It's all relative.
Speaking of "Ant-Man and the Wasp," Scott Lang and Hope van Dyne took second place in their second weekend, with $28.8 million.

That put Dwayne "The Rock" Johnson's "Skyscraper" in third place with a really sad $25.5 million. That's the lowest opening for The Rock in a long time. And it's off an estimated $125 million production budget.
On a more positive note, the big blockbuster money these days is made overseas. The international box office should help a lot, and it has already picked up $40.4 million on that front.
The rest of the top 10 at the mid-July box office went to returning films.
"Incredibles 2" took fourth, beating "Jurassic World: Fallen Kingdom" again, but only but about $1 million (just like last week!). Sixth place went to "The First Purge," with "Sorry to Bother You" surging to No. 7 after a boost of 789 more theaters. That's a 485.5 percent jump from last week, where it took No. 16. Well done. Wow.

Eighth place went to "Sicario: Day of the Soldado," followed by "Uncle Drew," with "Ocean's 8" rounding out the top 10.
In case you're curious, "Avengers: Infinity War" is still on the chart, now at No. 16 with $588,000. "Deadpool 2" took No. 15 with $800,000. "Solo: A Star Wars Story" is still picking up under-the-couch-seat coins at No. 19 with $390,000.
You have to head to No. 21 to find another new film, "Eighth Grade," which picked up $252,000 from only four theaters. Another new film, "Soorma," opened to No. 24 from 50 theaters to earn $168,000. Joaquin Phoenix's "Don't Worry He Won't Get Far on Foot" opened in four theaters to No. 27 with $83,120.
Friday, July 20 gives us "The Equalizer 2" and the "Mamma Mia!" sequel, with "Mission: Impossible - Fallout" following on July 27.
[Via: Deadline, Box Office Mojo, Variety]
Want more stuff like this? Like us on Facebook.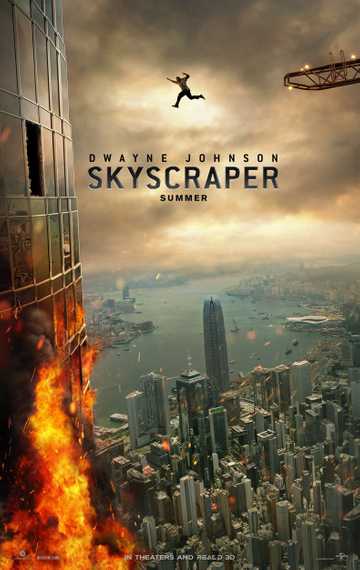 Skyscraper
Framed and on the run, a former FBI agent must save his family from a blazing fire in the world's tallest building. Read More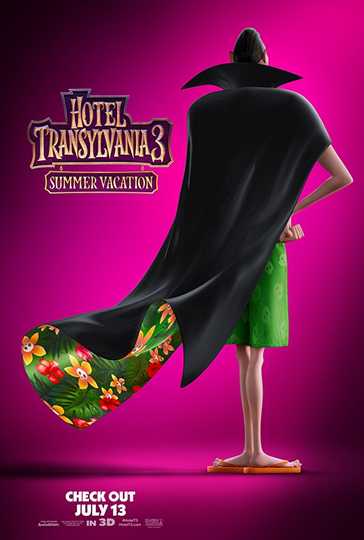 Hotel Transylvania 3: Summer Vacation
Dracula, Mavis, Johnny and the rest of the Drac Pack take a vacation on a luxury Monster Cruise Ship, where Dracula falls in love with the ship's captain, Ericka, who's secretly a descendant of Abraham... Read More