'To All the Boys I've Loved Before' Star Noah Centineo Possibly Dropped a Sequel Hint
Noah Centineo has rocked our world once again.
The "To All the Boys I've Loved Before" star won our hearts just weeks ago as his character, Peter Kavinsky, and now he has us breathlessly hoping for a sequel announcement. He recently weighed in on the possibility of a follow-up, and he dropped what we hope was a very promising hint.
"I know that everyone who was involved wants there to be a sequel," he told TheWrap.
Read that again: everyone who was involved. Taken very literally, "everyone" includes the cast, the crew, and all of the big wigs who need to get on board and make it happen. Of course, we don't know that's what Centineo meant, but hey, we can hope. We reached out to Netflix and will update if we hear back.
While no sequel has been confirmed at this point, there is definitely material for future movies to draw on. "To All the Boys I've Loved Before" is based on the 2014 YA novel of the same name written by Jenny Han, and it has not one but two sequels, "P.S. I Still Love You" and "Always and Forever, Lara Jean." On top of that, fans are ready for more, as their tweets show.
There's even a petition that fans are signing; more than 10,000 people have added their names as of this writing.
While you wait for more news, you can watch Centineo's TheWrap interview below; talk of a sequel starts at 1:44.
"To All the Boys I've Loved Before" is now streaming on Netflix.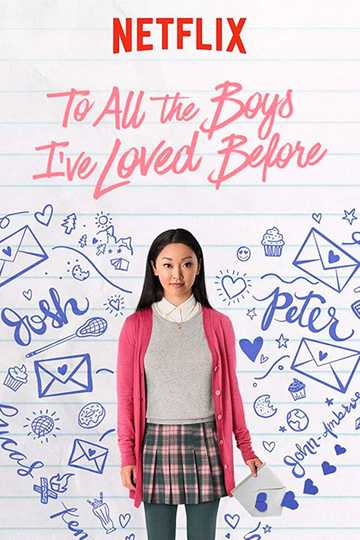 "The letters are out."
1 hr 40 min
Aug 17th, 2018
Lara Jean's love life goes from imaginary to out of control when her secret letters to every boy she's ever fallen for are mysteriously mailed out. Read the Plot