The "Titanic" has sunk again, all thanks to "Avengers: Endgame."
In two weeks, "Endgame" has earned $2.272 billion worldwide, moving past "Titanic's" haul of $2.187 billion to become the No. 2 grossing movie of all time.
Director James Cameron took to Twitter to congratulate the Marvel team, saying, "An iceberg sank the real Titanic. It took The Avengers to sink my Titanic."
Sinking "Titanic" at No. 2 is quite the feat.; the romantic drama held onto the spot for over two decades.
Now, the only movie ahead of "Endgame" at the global box office is Cameron's "Avatar" with the astonishing record of $2.788 billion.
On Saturday, "Endgame" became only the fifth film to join the $2 billion club (along with "Avatar," "Titanic," "Star Wars: The Force Awakens" and "Avengers: Infinity War").  It was the fastest movie to cross that mark.
Will "Endgame" go on to beat "Avatar"? Box office pundits are divided. The more interesting question is: Will Cameron congratulate the movie if it does?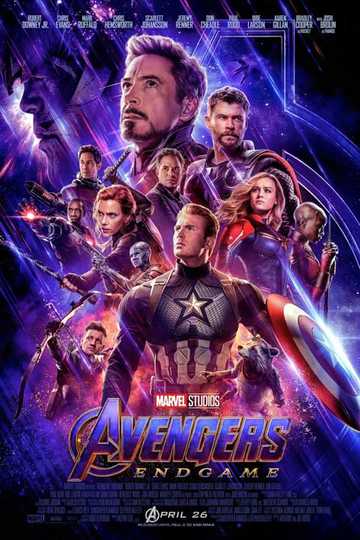 Avengers: Endgame
After the devastating events of Avengers: Infinity War, the universe is in ruins due to the efforts of the Mad Titan, Thanos. With the help of remaining allies, the Avengers must assemble once more in... Read More