Female Filmmakers in Focus: Cinematographer Julia Swain on shooting Natasha Kermani's 'Lucky' & watching Céline Sciamma's 'Portrait of a Lady on Fire'
Welcome to Female Filmmakers in Focus, where you will find a recommendation for films directed by women to seek out each week. This week's new movie is Natasha Kermani's new horror film 'Lucky,' and we have an interview with the film's cinematographer Julia Swain. Swain also gave us this week's recommended older film: Céline Sciamma's 'Portrait of a Lady on Fire.'
Lucky (2021) - directed by Natasha Kermani, written by Brea Grant
Iranian-American filmmaker Natasha Kermani has worked in film television, commercials, and more. Her feature film debut, sci-fi drama 'Imitation Girl' premiered at FrightFest 2017. Her second feature 'Lucky' premiered to positive reviews at the SXSW film festival in 2020. She is a member of the Los Angeles chapter of Film Fatales, a non profit that serves as an inclusive community of hundreds of women and non-binary directors and advocates for parity in the film industry.
Written by and starring Brea Grant and directed by Natasha Kermani, 'Lucky' follows self-help author May (Grant) who finds herself stuck in an unusual situation: every night her suburban home is attacked by a faceless assailant. May is shaken after she and her husband Ted (Dhruv Uday Singh) seem to injure him, only for the attacker to disappear. Their marital bliss then cracks as Ted admits that he has been aware of this nightly threat for a long time. Upset by May's reaction, Ted takes off, leaving May to face this attacker on her own, night after night. Finding little help in friends, family, or even the police, May slowly realizes this is a battle she must face alone. Anchored by Grant's strong performance, 'Lucky' not only tackles literal violence against women, but also shines a light on the microaggressions that women face every day - including our own failures to help each other when things get particularly rough. 'Lucky' is available on Shudder.
---
Cinematographer Julia Swain has an MFA from UCLA and has been in love with shooting films since she was a kid, using her father's VHS camera. She spoke a bit about her work in the industry at large and on 'Lucky' in particular.
Moviefone: Did you have any mentors in the industry?
Julia Swain: I had a really good mentor who stuck with me: Johnny Simmons, ASC. He taught at UCLA an advanced cinematography class, and he has sort of helped guide me through my career. He is someone I can ask questions about anything and everything. Others like Quyen Tran ('Palm Springs') and Natasha Braier ('Honey Boy') have also been so generous with their knowledge and allowed me to also watch them work.
MF: How did you first get involved with 'Lucky'?
JS: 'Lucky' was brought to me by Natasha (Kermani). Natasha and I had done short form projects together like commercials. We really wanted to do something narrative, so she brought me in to meet the producers and Brea (Grant) and give my thoughts on the script visually. I pitched my interpretation and we hit it off.
MF: What were your visual references on the film?
JS: We really tried to create something of our own and not go after the "look" of another film. We knew we'd have a lot of darkness and wanted really wonderful color contrast, which I think we achieved. There was some of 'Drive' in our decks as well as Natasha Braier's 'The Neon Demon,' (whose) photography which I would say is another very surreal film that inspired me to push color-wise. It was really without direct reference though that we sought to identify darkness and how dark is dark for 'Lucky'? The photographic arc of 'Lucky' progresses as the film gets crazier and crazier.
MF: Can you speak a bit about how lens choices affect the visual language of a project?
JS: It's super important as it's how the audience perceives the world. For 'Lucky' we tested different lenses to try to find what felt right for this. We ended up with a Panavision T series anamorphics. They hold a lot of character, but they don't distort the image in any weird way that would call attention to itself or distract the audience. So they're clean, but they have a lot of character and beautiful color and the way the sources flare on screen is really beautiful. We knew we wanted to shoot anamorphic because it really isolates May in the frame and has this larger-than-life cinematic feel. You have a shallower depth of field but a greater field of view than spherical, so you can see more of the world but really isolate your focus in certain frames. 'Lucky' was a small movie, so being able to photograph in interesting ways and be in the same location a lot of days and being able to work around a room, these lenses really helped us do that. We could really leverage what we had in front of the lens.
MF: How did you shoot the extensive night sequences?
JS: I don't know if shooting night is any cinematographer's favorite thing on a budget. There's a creative conversation that goes on just as with anything else though. What is moonlight? What color is moonlight? How hard is the moonlight? Is there moonlight at all? Are there light sources from the house lighting up the interior? These are all conversations that you have going into a project that has this much night. Leaning into a stylized moonlight fit the aesthetic and the tone of the film in general. We see every room at night and so doing something that was pitch black or so much streetlight or porch light wouldn't have felt right. We built a huge rig that actually extended off the roof of the house. We were able to spread the moonlight in a way that covered a larger surface area using daylight units. Inside to supplement, we added soft ambient light where necessary.
MF: What is a film directed by a woman or that had a woman cinematographer that you would suggest readers seek out?
JS: A good one would be 'Portrait of a Lady On Fire.' Céline Sciamma directed it and Claire Mathon shot it. What's great about that film is that it had very beautiful but what I like to call 'quiet' cinematography. It didn't draw attention to itself but fit the narrative. Without it being super stylized or over the top, it was still received so well. I watched it after being exposed to all the public praise and usually that can ruin a film for you. They talk up a film, and you go in and watch it, and it doesn't hold up to the hype that it had. But it did. So to have heard of 'Portrait of a Lady on Fire,' and then go watch it and see how the camera's very quiet, it's very observant, it's just letting the story play out, was really refreshing. It's true to itself in its photography and that is the kind of cinematography we should be talking about.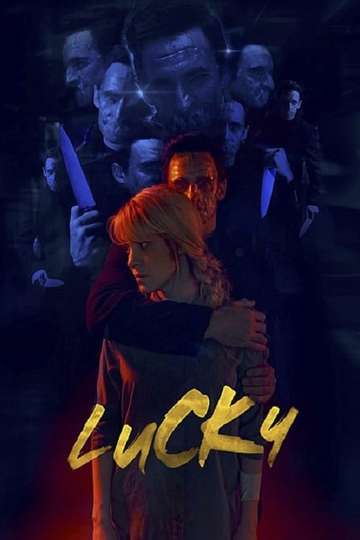 ---
Portrait of a Lady on Fire (2019) - written and directed by Céline Sciamma
Debuting at the Cannes Film Festival in 2019, Céline Sciamma's fourth feature film 'Portrait of a Lady on Fire' won the Queer Palm and Sciamma took home the Best Screenplay award. Starring Noémie Merlant as painter Marianne and Adèle Haenel as her subject Héloïse, the film explores forbidden love, desire, and the struggles of women in France at the end of the eighteenth century. Claire Mathon won Best Cinematography at the César Awards for her work on the film. 'Portrait of a Lady on Fire' is available on Hulu.