Female Filmmakers in Focus: Gia Coppola on her new film 'Mainstream'
Welcome to Female Filmmakers in Focus, where you will find a recommendation for films directed by women to seek out each week. This week features an interview with Gia Coppola about her new satire 'Mainstream,' plus a look back at 'Zola' director Janicza Bravo's debut feature film 'Lemon.'
Mainstream (directed by Gia Coppola)
Granddaughter of Francis Ford Coppola and niece of Sofia Coppola, filmmaking is in Gia Coppola's blood. She sharpened her cinematic skills making short films for fashion designers like Zac Posen, Diane Von Furstenberg, and Rodarte. She made her feature film debut adapting James Franco's short story collection 'Palo Alto.' That film, starring Emma Roberts and Jack Kilmer, premiered at the 2013 Toronto Film Festival and was released in theaters in the spring of 2014. She continues to work in fashion photography, and has directed music videos in between feature film projects.
Her latest film 'Mainstream' is a social media satire starring Andrew Garfield as a mysterious street performer-turned influencer and Maya Hawke as the creator of his wildly popular YouTube show. The film also features cameos from real-life influencers like Patrick Starr and Jake Paul. Fans of Francis Ford Coppola's films will also get a hoot out of long-time collaborator Colleen Camp as the skeevy owner of a magic-themed bar. Shot in and around Hollywood Boulevard, Coppola aims to skewer the Hollywood machine, expose the tarnish under the veneer of social media stars, and asks us to question what our current culture deems valuable.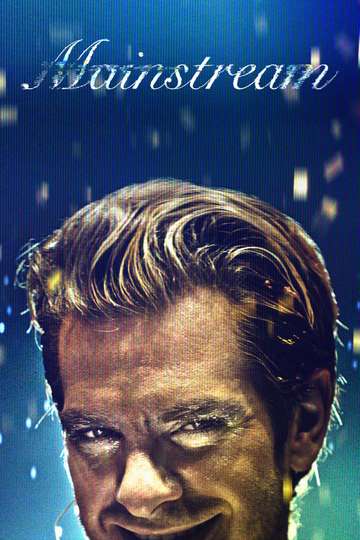 ---
Moviefone spoke to Gia Coppola about her new film.
Moviefone: What inspired you to tackle the YouTube show culture?
Gia Coppola: I think for me, the internet is always evolving, so how do you make a movie about something that is rapidly changing? I felt like it's more about the emotion of the story, it could be about any platform. It doesn't really matter. Emotional scenarios have been part of our lives since cavemen, but it's now extra amplified because it's part of our everyday lives with the phone, and how do you find sanity and ground yourself in that environment?
MF: How did you choose the Hollywood locations?
GC: I have a special affection for Hollywood Boulevard. I was raised right above it. I still live right above it. I love to walk through it. It feels like such a metaphor for Hollywood and these sorts of dreams, and all these amazing characters, and our obsession with fame and why we find so much value in that. My uncle's office is right on the boulevard, so I walk there from home. It's sort of my hood, the strip there. The bar was a made up place, but I was inspired by The Magic Castle and the kooky bars that are on the strip.
MF: Can you talk a bit about inspiration for Andrew Garfield's gonzo Hollywood Boulevard street performer?
GC: His character is exactly like these sorts of characters you see walking along Hollywood Boulevard. I'm so fascinated by them. What's their story? Where did they come from? Why do they do what they're doing?

MF: 'Network' seems like a big influence. Were there any other inspirations for the structure of the film?
GC: 'Network' was definitely a big inspiration for me. I had never seen it. I had seen 'A Face In The Crowd,' and I was blown away. When I got into this tone of satire and this commentary on the absurdity of our culture it led me down the path to 'Network,' which I think is a perfect movie. I could only kiss the toe of something that was made like that. I also like 'Broadcast News.'
MF: I love the parallels between Andrew Garfield's character in this and Andy Griffith in 'A Face In The Crowd'. Do you think that society has changed in the 70+ years since that film premiered?
CG: I think as a collective we love to see a train wreck and the wheels to come off, and that's when we actually pay attention and focus sometimes. I was playing with that idea. Do we embolden when that happens? Is it every man for himself or are we all in this together? I also wanted to play with the idea that what he is saying, there's truth to it, but it's also messy and conflicted and inappropriate. In the end, is what he says truthful to him or is it another attempt to get attention and likes?
MF: Did you always have Maya Hawke in mind for Frankie?
GC: She's super special. I met her through a job. I was doing a photoshoot, and she was the subject. We had to spend two days together, and it was kind of an instant connection. We just got each other's weirdness. We didn't have to communicate with language; it felt kind of telepathic in a way. I knew when I saw her that the character had come alive, and then I couldn't imagine anyone else but her. She did exactly that for me.
MF: How did you get real influencers to participate in the film?
GC: It was really fun to get to meet all these influencers and learn from them, about their experiences and their connection with their own fan base. They're very sweet and intelligent and talented people. With that round table, it was figuring out different types of YouTubers or social influencers who have very different content.
MF: Can you talk about the way you shot the film?.
GC: [Cinematographer] Autumn Durald is one of my best friends, and she shot 'Palo Alto,' and I just trust her wholeheartedly. I try to focus on the narrative. Every once in a while I'll have some input because I love photography, but I just trust her wholeheartedly to do what she wants to do and what she feels is right. We talked a little bit about how I wanted to incorporate this aesthetic of raw, candid, kind of janky ugliness in contrast to the more cinematic, beautiful, traditional way of telling a story.
MF: The use of emojis was really interesting.
GC: I always knew I wanted to add graphics and I felt like the way I'd seen it represented in most films didn't feel the way I wanted to see it or that I felt like I related to it. I wanted to find a way to express emotionally what's going on in a scene and embellish it in that way. It always stemmed from me feeling there was an overabundance of content, just in our life, and how do you escape it? Just that feeling of being inundated and bloated. I wanted to kind of emoji-vomit it out.
MF: Can you recommend another film directed by a woman for our readers to seek out?
GC: I'm really excited to see 'Zola', but I haven't seen it yet. I know that team of people are really intelligent and have great taste and that story is super interesting. So I'm excited for that.
MF: Have you seen Janicza Bravo's previous film 'Lemon'?
GC: I have not, but I've gotten to know her a little bit through the process of having films come out during the pandemic. I admire her a lot, and I'm excited to see more of her work. I think her social media is hilarious.
Lemon (directed by Janicza Bravo)
Born in 1981 in New York City, Janicza Bravo spent much of her childhood living between the United States and Panama. She studied costume and set design for theater, as well as acting at NYU. She worked as a stylist before turning to filmmaking. She honed her unique cinematic voice directing seven short films, including the Sundance stand-out 'Gregory Go Boom' starring Michael Cera. She broke into the mainstream with the searing "Juneteenth" episode of Donald Glover's hit television show 'Atlanta' in 2016. In 2017, she directed her first feature film 'Lemon,' starring her then-husband Brett Gelman. Premiering at the SXSW film festival, 'Lemon' follows a miserable middle-aged man named Isaac (Gelman) who is just never quite able to do the right thing. Although the film received mixed reviews after its release, Bravo's distinctly absurd cringe humor was praised. Her next feature film is 'Zola,' is based on the viral Twitter thread. The film premiered at the Sundance Film Festival in 2020 and will be released this June.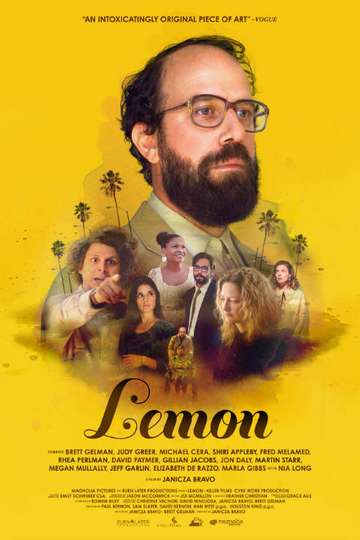 1 hr 23 min
Jan 22nd, 2017