Martin Lawrence Confirms He's on Board 'Bad Boys 3'
Martin Lawrence is a Bad Boy for life.
The actor confirmed, via Instagram post, that he is on board for "Bad Boys 3," the long-in-the-works sequel to the hit 1995 and 2003 films co-starring Will Smith.
Earlier this year, Sony slated the the movie, titled "Bad Boys For Life," for January 17, 2020. Up-and-coming directors Adil El Arbi and Bilall Fallah ("Snowfall") were hired.  But while Smith was confirmed to reprise his role, it was unclear if Lawrence would return.
Now, he's made it official. Miami detectives Marcus Burnett and Mike Lowrey are back in the business of catching criminals.
The sequel has gone through the "will this actually happen?" roller coaster, mostly due to Smith's very busy schedule. Then, there was a revolving door of directors. Finally, the stars have aligned and Smith has an opening to shoot the movie next year.
The plot is rumored to find Marcus as a private investigator, with Mike still a police officer. But they team up once again when a bounty is placed on their heads by an Albanian mercenary whose brother was killed by the former partners.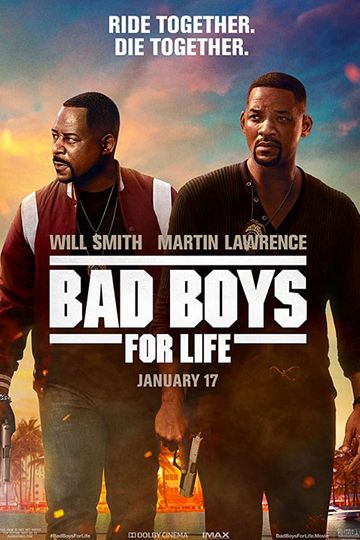 "Ride together. Die together."
Marcus and Mike are forced to confront new threats, career changes, and midlife crises as they join the newly created elite team AMMO of the Miami police department... Read the Plot