Monster Trucks: Manager of Worldwide Creative Content Emily Sullivan
Ever wonder how they come up with all those extra features on the home version of a movie?
That's the job of people like Emily Sullivan, manager of Worldwide Creative Content at Paramount Pictures, whose work can be seen on the Blu-ray/digital release of the action-comedy "Monster Trucks."
"Anything that's a behind-the-scenes featurette, a deleted scene, a gag reel, even the extended cut or unrated cut of the movie, it's my job to produce it from beginning to end, get it cleared and get it approved and delivered in time so that they can actually make the disc, so you can see it at home," Sullivan tells Made in Hollywood: Teen host Kylie Erica Mar.
Creating those extras means working closely with the filmmakers, scheduling days to visit the set to get footage and then deciding in the editing room what to use. The job isn't always easy, but it does have many benefits, she says.
"Every job you have to work really hard at, and if you're not working really hard at it, you're not doing your job," Sullivan says. "Everything's different on each title, which makes it more fun. Some can be really hard because it's just more work. Sometimes it's a lot easier. But it's always fun!"
https://www.youtube.com/watch?v=S3QGAoFps4M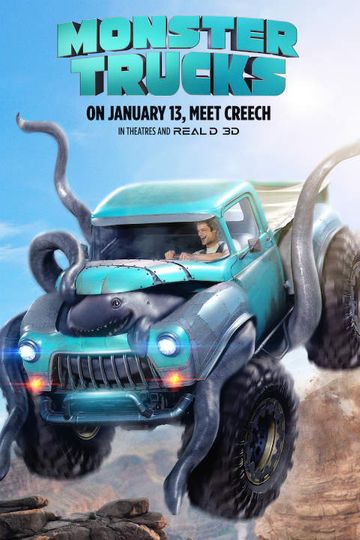 "Meet Creech"
1 hr 44 min
Jan 13th, 2017