Sophie Turner Confirms She's Filming Next 'X-Men,' Then 'Game of Thrones' Season 8
Red alert: Sophie Turner is about to have a very busy year, and you can expect to see a lot more ginger slaying from her Sansa Stark and Jean Grey.
The "Game of Thrones" star was at the BAFTA Awards over the weekend, and revealed juicy details on her schedule. She not only announced the end of filming for GoT Season 7, she basically confirmed Sansa would be around for the final Season 8. She also snuck in an "X-Men" movie tease, which sounds very promising for Dark Phoenix.
Here's what she told Hey U Guys at the BAFTAs:
"So we're about to start shooting the next 'X-Men.' We just finished shooting Season 7 of '[Game of] Thrones,' and I've got a couple of movies to do before 'X-Men' starts. And then we go on to Season 8. So I've got a busy year lined up."
Watch that part around the :50 mark:
Turner made her debut as Jean Grey/Phoenix in 2016's "X-Men: Apocalypse," and reports recently came out saying the next film, "X-Men: Supernova" will start filming in June, following Jean Grey and her "Dark Phoenix" saga.
Previous reports said "Game of Thrones" Season 8 would start filming in September, and that timeline does seem to fit. No word yet on the other movies she should be filming pretty soon if "X-Men" does start shooting in June, but that's something else to look forward to.
[via: Hey U Guys, Collider]
Want more stuff like this? Like us on Facebook.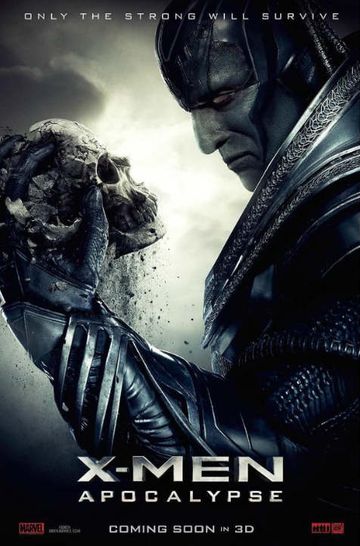 "Only the strong will survive."
2 hr 24 min
May 27th, 2016
After the re-emergence of the world's first mutant, world-destroyer Apocalypse, the X-Men must unite to defeat his extinction level plan. Read the Plot