Will Scarlett Johansson Be Paid $25 Million for 'Black Widow' Movie? Rumor Patrol
Don't jump all over this news and squeeze it to death with your legs; it's not confirmed.
On the heels of Marvel finally hiring a writer for a "Black Widow" standalone movie comes this rumor of how much star Scarlett Johansson might get paid for the project.
The number comes from the Daily Mail, which is known more for tabloid rumors than Marvel budget reports. But their exclusive report quotes an unnamed "well-placed film industry source" who told them she would be paid $25 million to star in the movie, making her the highest-paid actress for a single movie.
On top of that, her agents are reportedly angling for her to get a producer's credit on the project. After playing the character in seven Marvel movies, that doesn't sound out of the question. The source also claims her agents "pushed through the revenue bonus payment," so if the movie makes more than $900 million at the global box office, she'll get another $6 million.
Is that true? Who knows. It's believable. Sure, $25 million is a lot, but the Daily Mail added "the figures are still low compared to Robert Downey Jr, who earned a starting salary of $50 million before bonuses for his role as Tony Stark/Iron Man."
Scarlett Johansson beat her Marvel costars as the top-grossing (not to be confused with paid) star of 2016, bringing in $1.2 billion at the worldwide box office. And that didn't even include her voice roles in "The Jungle Book" and "Sing."
She'll next join the gang in "Avengers: Infinity War" this May (where Black Widow is now blonde), as well as "Avengers 4" next year. This Daily Mail source -- whose words shouldn't be taken as Marvel gospel -- said the Black Widow script is now being written with the hope to have the film ready in cinemas by summer 2020.
Want more stuff like this? Like us on Facebook.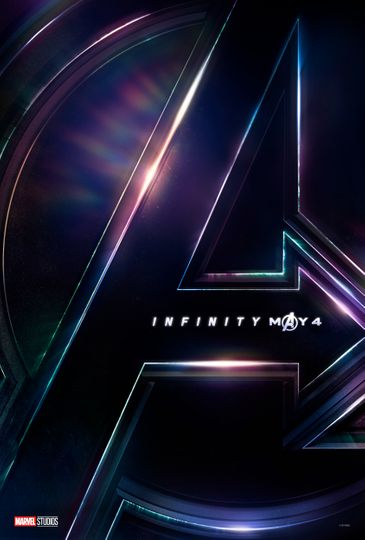 "An entire universe. Once and for all."
2 hr 29 min
Apr 27th, 2018
As the Avengers and their allies have continued to protect the world from threats too large for any one hero to handle, a new danger has emerged from the cosmic... Read the Plot