Meeting the president of France and rubbing shoulders with Ice Cube wasn't a part of college student Anthony Sadler's holiday plans.
"I feel like I'm in a dream," the 23-year-old says Monday on the red carpet at the French premiere of "Straight Outta Compton." "I have school next week so I'm trying to settle down."
Sadler is one of the American passengers who took part in circumventing an attack by an AK-47-toting gunman on a Paris-bound train. He was on vacation with childhood friends.
Ice Cube invited Sadler after recognizing him in a Paris restaurant. "Straight Outta Compton" is a biopic based on the rapper-actor's '80s-'90s gangster rap group N.W.A.
For Sadler's part in subduing the gunman, he was honored with France's highest award, the Legion d'Honneur medal, by French President Francois Hollande on Monday. He was praised alongside his longtime friends Alek Skarlatos and Spencer Stone, and British businessman Chris Norman, for their team effort in stopping the terror suspect, Ayoub El-Khazzani, a 26-year-old Moroccan.
"It was a great honor to meet the French president, I never thought that I would be in that position," Sadler says. "He's a really nice man and I appreciate everything he did for us. It's a great honor bestowed upon us and I appreciate that."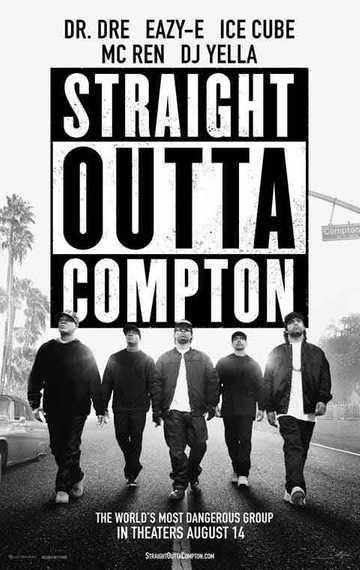 Straight Outta Compton
"The Story of N.W.A."
2 hr 27 min
Aug 11th, 2015
In 1987, five young men, using brutally honest rhymes and hardcore beats, put their frustration and anger about life in the most dangerous place in America into...Read More