September 16th, 2015
by Kelly Woo
Chris Hemsworth Battles Killer Whale in New 'In the Heart of the Sea' Trailer
The scariest stories are often the ones that are real. "In the Heart of the Sea" is based on the true story of the whaling ship Essex, which was destroyed by a whale in 1820, and was an inspiration for Herman Melville's classic "Moby Dick."
The movie, which has a new trailer, is unrelenting in showing the savagery of the sea. Chris Hemsworth leads the embattled crew, as they attempt to survive the attack, try (and fail) to save the ship, then face the cold, vast ocean on three small rescue boats.
The whale attack is just the start of the crew's horrific ordeal — you can imagine what happens when a bunch of men are stuck in close quarters, with no food or water. This isn't just man vs. nature; it's man vs. man. Can they hold onto their humanity and get home at the same time? The questions the movie seems to pose, as well as the epic scenery, is all classic Ron Howard.
"In the Heart of the Sea" also stars Benjamin Walker, Tom Holland, Cillian Murphy, Brendan Gleeson, and Ben Whishaw, and opens December 11.
Want more stuff like this? Like us on Facebook.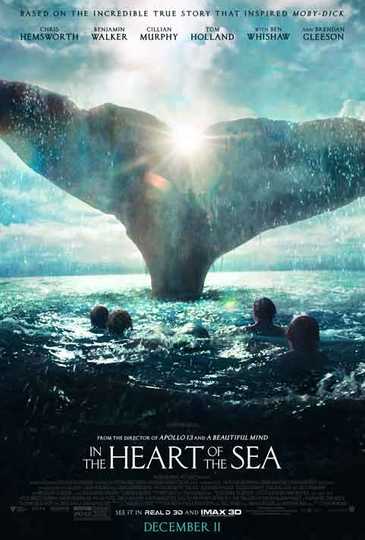 In the Heart of the Sea
In the winter of 1820, the New England whaling ship Essex is assaulted by something no one could believe—a whale of mammoth size and will, and an almost human sense of vengeance. Read More