 Relax, "Zoolander" fans — the final trailer for the comedy sequel is here, and it's chock-full of all your favorites from the first movie.
The new spot opens with Justin Theroux's evil DJ spinning Frankie Goes to Hollywood's "Relax," but Derek Zoolander (Ben Stiller) can't relax because he's got to solve the murders of beautiful celebrities — all while looking good, of course. Hansel (Owen Wilson) is there to help, when he's not looking in a mirror.
The new trailer doesn't have a ton of footage we haven't seen in other clips, but it's nice to see Theroux back for a cameo (he also co-wrote the script). And Will Ferrell's zany Mugatu makes us laugh every damn time.
"Zoolander 2" also stars Penelope Cruz and Kristen Wiig, and features cameos by everyone from Kanye West to Justin Bieber to Katy Perry. It opens in theaters February 12.
Want more stuff like this? Like us on Facebook.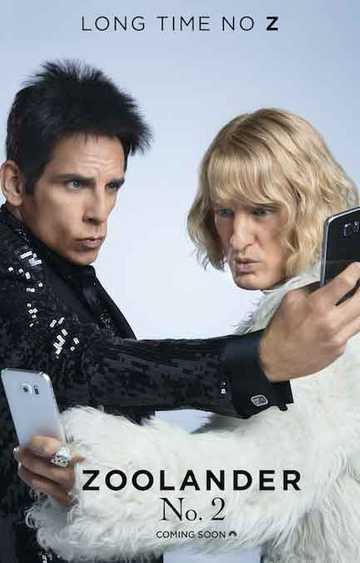 Zoolander 2
Derek and Hansel are modelling again when an opposing company attempts to take them out from the business. Read More