 The internet was abuzz last week when Ben Affleck publicly shared some cryptic footage of what appeared to be DC Comics villain Deathstroke. While it was unclear at the time whether or not Deathstroke would be popping up in "Justice League: Part One," or perhaps Affleck's upcoming solo Batman movie, there was plenty of excitement from fans about the antagonist joining the DC expanded universe. Now, we have some more information about when and where moviegoers can expect to see the character in action, and who exactly is the mysterious actor that's playing him.
Geoff Johns, DC Entertainment's president and chief creative officer, revealed in an interview with the Wall Street Journal that Joe Manganiello will suit up as Deathstroke, and will feature prominently in the standalone Batman flick, which Johns is co-writing with Affleck. The "True Blood" and "Magic Mike" star was rumored to be the man behind the mask when the video hit social media on August 29, after some eagle-eyed sleuths noticed that the actor had recently started following "Justice League" director Zack Snyder on Twitter, and had recently popped up around Europe -- and specifically in London -- where the DC team-up film is currently shooting.
It's not clear if that means that Manganiello will also cameo as Deathstroke in "Justice League," and Johns declined to comment on the matter to WSJ. That non-denial certainly indicates that there's a good chance the character could make his DC debut earlier than Affleck's solo Batflick, though of course, nothing is certain yet.
Stay tuned. The standalone Batman movie doesn't have a release date yet, but is unlikely to hit theaters before 2018. "Justice League: Part One" is set for release on November 10, 2017.
[via: Wall Street Journal, Vanity Fair]
Photo credit: Getty Images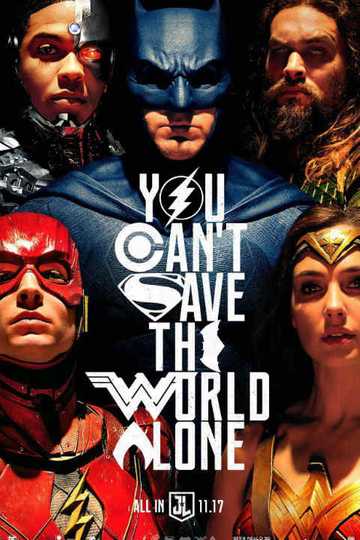 Justice League
Fuelled by his restored faith in humanity and inspired by Superman's selfless act, Bruce Wayne and Diana Prince assemble a team of metahumans consisting of Barry Allen, Arthur Curry and Victor Stone to... Read More