 Are you curious to see what almost made the cut of "Suicide Squad"? The DC/Warner Bros. film is coming out on Digital HD November 15, then Blu-ray December 13, and an "Extended Cut" was just announced, with 13 extra minutes of footage.
What footage?
Well, they haven't said yet. But if the teaser below is any indication, a few more Joker and Harley scenes may be coming -- possibly to flesh out their relationship; and/or please Jared Leto, who was upset about the many Joker scenes cut from the theatrical version; and give more to Margot Robbie's Harley Quinn, who has her own movie coming up.
#SuicideSquad Extended Cut. Spread the word. pic.twitter.com/lNPjUqieVt

— Suicide Squad (@SuicideSquadWB) October 5, 2016

David Ayer previously told Collider that the Blu-ray would have more than 10 minutes of material, but he emphasized that the released movie was essentially his own director's cut. So it's not like this extended edition is coming from a place of frustration on his part.
Meanwhile, Warner Bros. just did something similar with the "Ultimate Edition" of Zack Snyder's "Batman v Superman," although that added an extra 30 minutes, and a lot more to the story.
Will you be checking out the "Suicide Squad" extended edition to see what's new?
Want more stuff like this? Like us on Facebook.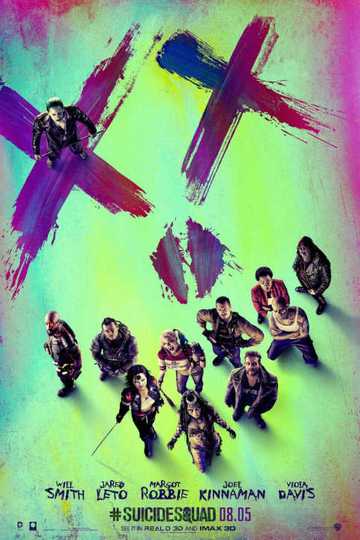 Suicide Squad
From DC Comics comes the Suicide Squad, an antihero team of incarcerated supervillains who act as deniable assets for the United States government, undertaking high-risk black ops missions in exchange... Read More