 Marvel announced on Thursday that production had begun on standalone feature "Black Panther," and also took the opportunity to officially confirm the entire, starry cast, as well as provide a synopsis for the flick.
In a press release on its website, Marvel announced the start of production (which actually began earlier this week), as well as released the full, ridiculously-stacked cast list. Headlining the feature are Chadwick Boseman, who plays the titular hero, alias T'Challa; Angela Bassett as T'Challa's mother, Ramonda; Michael B. Jordan as villain Erik Killmonger; Oscar winner Forest Whitaker in a yet-to-be-determined role; Oscar winner Lupita Nyong'o as Nakia, a member of the all-female Dora Milaje royal guard and a love interest for T'Challa; and Danai Gurira as Okoye, the leader of the Dora Milaje.
Andy Serkis and Martin Freeman, no strangers to the Marvel-verse, were also confirmed to star. Sterling K. Brown, who recently joined the ensemble, is the biggest name among the supporting cast, which also includes Daniel Kaluuya, Winston Duke,Florence Kasumba, Letitia Wright, and John Kani.
Here's the official synopsis released by Marvel:
"Black Panther" follows T'Challa who, after the events of "Captain America: Civil War," returns home to the isolated, technologically advanced African nation of Wakanda to take his place as King. However, when an old enemy reappears on the radar, T'Challa's mettle as King and Black Panther is tested when he is drawn into a conflict that puts the entire fate of Wakanda and the world at risk.
Sounds pretty excellent to us. "Black Panther" is due in theaters on February 16, 2018.
[via: Marvel]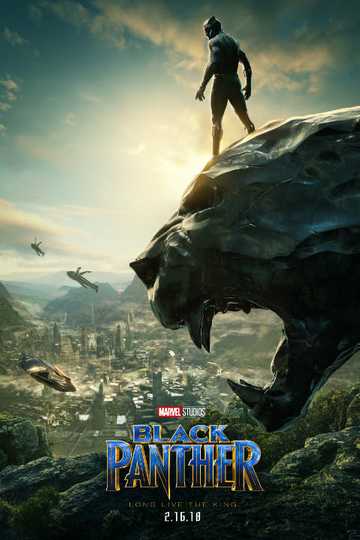 Black Panther
King T'Challa returns home from America to the reclusive, technologically advanced African nation of Wakanda to serve as his country's new leader. However, T'Challa soon finds that he is challenged for... Read More