 Well, at least he's still Batman.
"Live By Night" was often described as a passion project/labor of love for Ben Affleck -- who wrote, directed, produced, and starred in the Prohibition-era crime drama. Unfortunately, the film has not been a box office success, and Variety reports that Warner Bros. is looking at a $75 million loss. They got that number from "insiders with knowledge of its financing and rival studio executives," and any time rival executives are asked for comment you know they're not likely to be generous with their estimates, so keep that in mind.
"Live By Night" reportedly cost about $65 million to make (plus distribution and marketing costs) and it has only made about $16.67 million at this point -- just over $10 million in domestic gross, and $6.5 million overseas. It's not expected to make much more internationally, despite Ben Affleck being a household name, because it's a "talky period picture" and it has no Oscar nomination backing. Warner Bros. didn't comment to Variety, but the site speculated that the studio will try to cushion any losses from the film through home entertainment sales and rentals, and TV licensing deals.
You could argue that it's all worth it to keep Ben Affleck creatively happy. He is DC/Warner Bros.'s new Batman, and his debut in "Batman v Superman: Dawn of Justice" was praised, despite the rest of the film being heavily criticized. He'll return to the Batcave for "Justice League," and he's also working on his own Batman solo film. Considering the money the DC Comics movies make (critical acclaim or not), Warner Bros. can afford to take a loss on a passion project like "Live By Night." They probably don't want to be taking losses, but they also probably didn't expect blockbuster numbers from this movie. Then again, they did give it an initial limited release on Christmas, so they may have hoped it would at least get some awards love.
[via: Variety, Box Office Mojo]
Want more stuff like this? Like us on Facebook.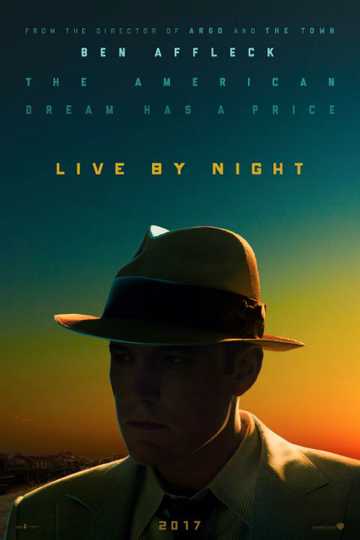 Live by Night
A story set in the Prohibition Era and centered on a group of individuals and their dealings in the world of organized crime. Read More