Ben Affleck Cut 'Live by Night' Sex Scene: 'I Looked Like a Sick Polar Bear'
Few things are less sexy than a sick polar bear, although now that Ben Affleck has described himself that way, we wish we could see the "Live by Night" scene in question.
"Live by Night" marks Affleck's fourth time directing a feature film, and he also produced, stars in, and wrote the screenplay for the movie, based on the Dennis Lehane novel. So he's all over it. But not all of him is in it, as he joked to the Associated Press Wednesday night at the film's London premiere.
The star told AP there was one tough aspect to directing himself -- his attempt at steamy bedroom scenes didn't quite work out as planned.
"I just try to make myself look as good as possible. I just think 'What's the most flattering sexual aspect of myself?' and I try to put that in the movie," he joked. "And you know what? I had to cut it out, it was that depressing. I looked like a sick polar bear."
That is depressing. Almost as depressing as Casey Affleck thanking everyone else on the planet except brother Ben at the Golden Globes. Ben gave Casey hell for that on "Jimmy Kimmel Live," and Casey will probably return the favor in his own way if he picks up an Oscar.
For now, the elder Affleck is busy promoting his less depressing version of "Live by Night," which co-stars Zoe Saldana, Sienna Miller, Chris Messia, Elle Fanning, Chris Cooper, and Brendan Gleeson.
Want more stuff like this? Like us on Facebook.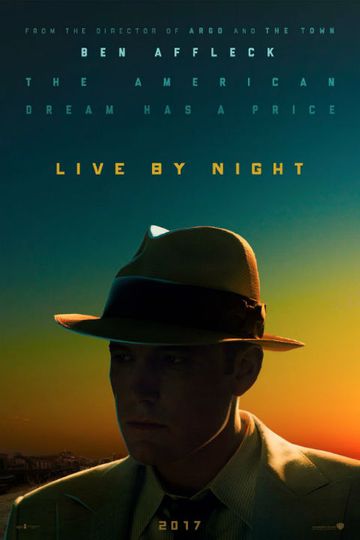 "Witness the price of the American Dream."
A group of Boston-bred gangsters set up shop in balmy Florida during the Prohibition era, facing off against the competition and the Ku Klux Klan. Read the Plot