 When fans got their first look at Scarlett Johansson as the Major in "Ghost in the Shell," there was an immediate reaction. The character is known as Major Kusanagi in the Japanese source material, and some manga fans -- and fellow actors -- were disappointed that a white star was cast in the role, even if that white star is the very popular, talented, and bankable Johansson.
Nothing against Scarlett Johansson. In fact, I'm a big fan. But everything against this Whitewashing of Asian role.???? https://t.co/VS6r6iish9

— Ming-Na Wen (@MingNa) April 14, 2016
It's like way to reduce race to mere phys appearance as opposed to say culture, social experience, identity, history https://t.co/JDbu9s0DPt

— Constance Wu (@ConstanceWu) April 15, 2016
Johansson is on the new cover of Marie Claire and she addressed the controversy around her casting:
"I certainly would never presume to play another race of a person. Diversity is important in Hollywood, and I would never want to feel like I was playing a character that was offensive. Also, having a franchise with a female protagonist driving it is such a rare opportunity. Certainly, I feel the enormous pressure of that—the weight of such a big property on my shoulders."
She also addressed being lauded as "the highest-grossing actress in Hollywood history," clarifying:
"Just because I'm the top-grossing actress of all time does not mean I'm the highest paid. I've had to fight for everything that I have. It's such a fickle and political industry."
But her status as the highest-grossing actress is probably connected to her casting in "Ghost in the Shell," since she is a box office draw around the world, especially in action roles (like Black Widow in the Marvel Cinematic Universe).
A while back, "Ghost in the Shell" producer Steven Paul defended Johansson's casting to BuzzFeed.
"I think everybody is going to end up being really happy with it. They're going to be very, very happy with it when they see what we've actually done with it, and I don't think anybody's going to be disappointed."
He said the setting of the movie is in "an international world" as opposed to just the fictional Japanese city of Niihama in the source material.
"There [are] all sorts of people and nationalities in the world in 'Ghost in the Shell.' We're utilizing people from all over the world. ... There's Japanese in it. There's Chinese in it. There's English in it. There's Americans in it. [...] I don't think it was just a Japanese story. 'Ghost in the Shell' was a very international story, and it wasn't just focused on Japanese; it was supposed to be an entire world."
The cast includes Pilou Asbaek, Michael Pitt, Takeshi Kitano, Juliette Binoche, Kaori Momoi, and Chin Han. Kaori Momoi, who plays the mother of Johansson's Major, praised the star's devotion, skill, and professionalism, telling the Associated Press, "I felt blessed to have worked with her."
"Ghost in the Shell" dropped a new teaser during the Super Bowl, and the film will be released March 31.
Want more stuff like this? Like us on Facebook.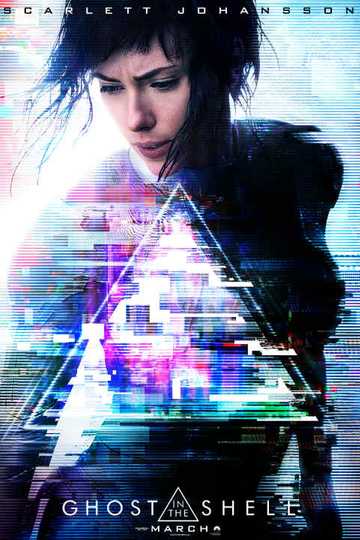 Ghost in the Shell
In the near future, Major is the first of her kind: a human saved from a terrible crash, then cyber-enhanced to be a perfect soldier devoted to stopping the world's most dangerous criminals. Read More