 The upcoming sequel to "Suicide Squad" may have landed a high-profile director: Mel Gibson has confirmed he's in talks with Warner Bros. to helm "Suicide Squad 2."
Gibson responded to a series of reports stating that he was being courted for the job while appearing at a screening of his latest film, Best Picture nominee "Hacksaw Ridge," in Santa Monica on Wednesday night. When asked during a Q&A whether the situation was "getting close to a deal, or is it a first date?" the director replied, "It's kind of a first date."
News first broke on Wednesday that Gibson was among a handful of candidates Warner Bros. had been circling for the gig, with Deadline reporting that the actor-turned-director has had "conversations" with the studio about possibly directing the follow-up. The trade cautioned that things were still in the early stages, something several other trades also reported later in the day on Wednesday.
Here's what The Hollywood Reporter had to say about the news:
No official offer has been made nor has any commitment.

Sources say that Gibson is familiarizing himself with the material. But the studio is not being passive and is also looking at other directors, Daniel Espinosa ["Safe House"] among them.
According to Variety, other candidates Warner Bros. is considering for the job are Ruben Fleischer ("Zombieland") and Jonathan Levine ("Warm Bodies"). Reporter Justin Kroll later tweeted that Gibson is the studio's first pick ("if Mel wants it, it's his," Kroll wrote), and that Gibson has been wanting to work with "Suicide Squad" star Will Smith for years, going back to early development of the 2016 WB flick "The Accountant." (That film ultimately featured the pairing of star Ben Affleck and director Gavin O'Connor.)
It's too early to say whether or not Gibson will take the gig, though he'd certainly be an intriguing -- and unlikely -- choice. Stay tuned to see how this shakes out.
[via: YouTube, Deadline, The Hollywood Reporter, Variety, Justin Kroll, h/t ComicBook.com]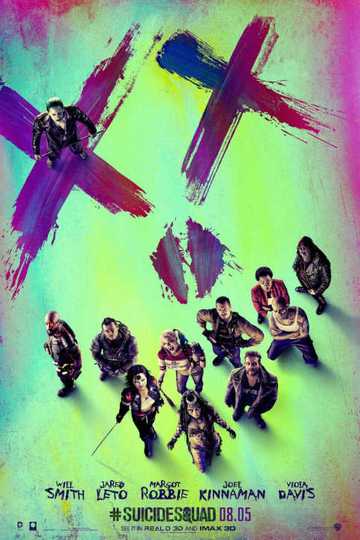 Suicide Squad
From DC Comics comes the Suicide Squad, an antihero team of incarcerated supervillains who act as deniable assets for the United States government, undertaking high-risk black ops missions in exchange... Read More