 In "Ingrid Goes West," Instagram is more like "Insane-gram" for the titular character. #Truth!
The trailer for the dark indie comedy introduces us to Ingrid (Aubrey Plaza), who becomes obsessed Instagram star and "lifestyle guru" Taylor Sloane (Elizabeth Olsen). Ingrid begins to model herself and her life after Taylor's, even moving to Los Angeles to be near her idol.
She manages to befriend Taylor, bu clearly, the friendship goes sour, since the trailer opens with a crazy-looking Ingrid crashing Taylor's wedding and pepper-spraying the bride.
The movie debuted to rave reviews at Sundance, with critics particularly calling out Plaza's phenomenal performance. It's a big year for the actress, since she also drew acclaim for her acting in FX's X-Men drama "Legion."
"Ingrid Goes West" also stars Wyatt Russell, Billy Magnussen, and O'Shea Jackson Jr. and opens in theaters August 4.
Want more stuff like this? Like us on Facebook.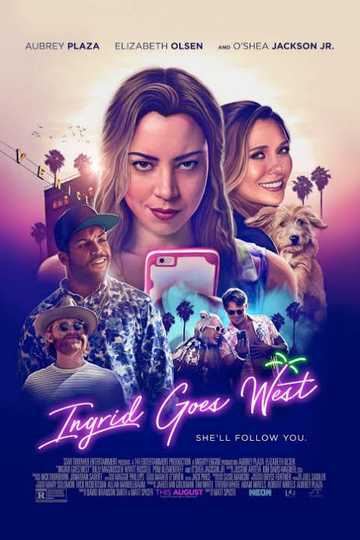 Ingrid Goes West
Ingrid becomes obsessed with a social network star named Taylor Sloane who seemingly has a perfect life. But when Ingrid decides to drop everything and move west to be Taylor's friend, her behaviour turns... Read More