 "The Shawshank Redemption" is probably the favorite movie of someone you know, but it was a flop at theaters, and star Morgan Freeman thinks he knows why.
"Shawshank" had stiff competition at the box office in 1994 -- especially from "Pulp Fiction" and "Forrest Gump" -- and ended its run as a bomb, earning about $16 million after 10 weeks in wide release, off a production budget of about $25 million. After it was nominated for seven Oscars, "Shawshank" got a rerelease and eventually made $28 million at the North American box office.
Today "Shawshank" is regularly featured on lists of the best movies of all time, which Graham Norton brought up recently when Morgan Freeman and Michael Caine were on "The Graham Norton Show" to promote their new movie "Going In Style." Norton added that, despite its critical acclaim, the movie didn't do well in theaters.
Here's Freeman's take on that:
"Tanked at the box office. And the reason for that, is of course, the only real marketing movies get, I think, is word of mouth. You can promote it all you want. But if the first few audiences come back and can't say, 'I really saw this great film,' then you're not going to go very far. So people went to see 'The Shawshank Redemption,' and they came back and said, 'Oh, man. I saw this really terrific movie. It's called, um... uh, Shank sham? Shim shock.' One lady saw me in the elevator and she went, 'Oh, I saw you in 'The Hudsucker Production.' So if you can't get word across, then it just doesn't do well, you know? If you can't say it..."
At that point, Michael Caine quipped, "That's why 'Alfie' did well."
The irony is that "The Shawshank Redemption" was a shorter version of the original title of Stephen King's novella, "Rita Hayworth and Shawshank Redemption." Maybe if they had included "Rita Hayworth" in the title, people would've had an easier time remembering it?
CinemaBlend recalled "Shawshank" director Frank Darabont sharing a different theory on why the movie didn't connect with audiences. To him, people just didn't want to see a slow-paced (142-minute) prison movie in 1994. And considering the high-profile competition at the time, maybe he was right.
Morgan Freeman told Graham Norton "Shawshank" is when he really became known for narration, and he put those skills to use in narrating some insults about Norton himself. Watch the interview:
"Going In Style" opens April 7th.
Want more stuff like this? Like us on Facebook.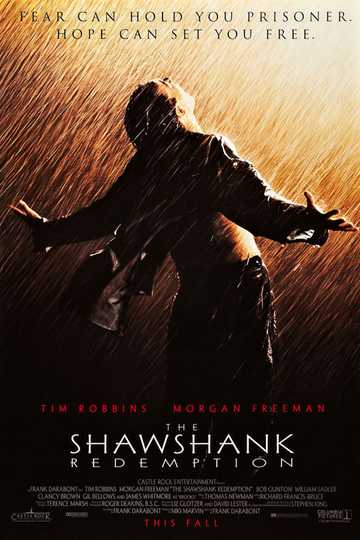 The Shawshank Redemption
Framed in the 1940s for the double murder of his wife and her lover, upstanding banker Andy Dufresne begins a new life at the Shawshank prison, where he puts his accounting skills to work for an amoral... Read More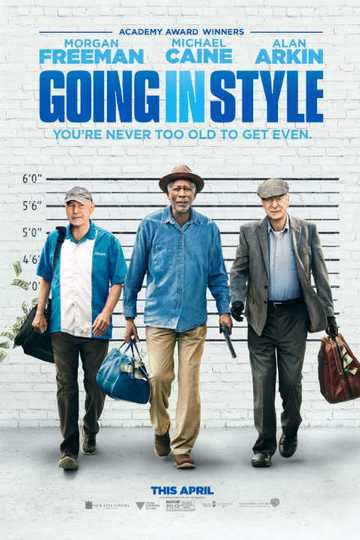 Going in Style
Desperate to pay the bills and come through for their loved ones, three lifelong pals risk it all by embarking on a daring bid to knock off the very bank that absconded with their money. Read More