 The first teaser trailer for "Star Wars: The Last Jedi" debuted at Star Wars Celebration today, and it offers a tantalizing glimpse at the eighth episode in the iconic franchise.
The trailer opens with Rey (Daisy Ridley) on the island where we last saw her confronting Luke Skywalker (Mark Hamill). Then, it shows more intriguing flashes: the back of Leia (the late Carrie Fisher) as she gazes at a galaxy map, a smashed helmet, Finn (John Boyega) in some kind of medical pod, and Poe Dameron (Oscar Isaac) running through a hallway with BB-8 at his side. And there are some thrilling space battles.
And at the end, a clearly wizened Luke growls, "I only know one truth. It's time for the Jedi to end."That's a surprise since many fans expected Luke to serve as a mentor to Rey in training in the ways of the Force, much like Yoda did for him. But he seems to be advocating for the extinction of Jedi!
"Star Wars: The Last Jedi" opens in theaters December 17.
Want more stuff like this? Like us on Facebook.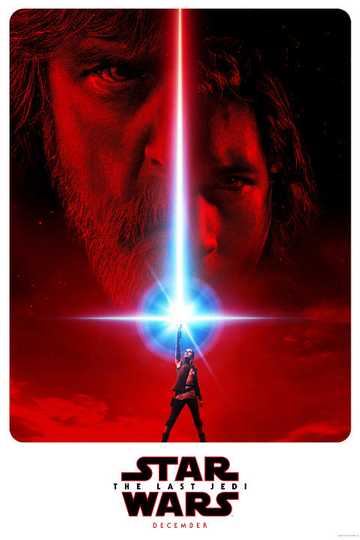 Star Wars: The Last Jedi
Rey develops her newly discovered abilities with the guidance of Luke Skywalker, who is unsettled by the strength of her powers. Meanwhile, the Resistance prepares to do battle with the First Order. Read More