Meet the Four New Villains of 'Avengers: Infinity War'
When he's not throwing planets around, Thanos (Josh Brolin) is busy rallying minions to fight for him. "Guardians of the Galaxy" already revealed two of his adopted daughters -- Gamora (Zoe Saldana) and Nebula (Karen Gillan), who are now against Thanos -- but more "children" will be fighting alongside Daddy in "Avengers: Infinity War."
While at Disney's D23 Expo, Josh Brolin helped introduce "the children of Thanos":
Josh Brolin unveils Avengers: Infinity War's Black Order and Infinity Gauntlet! https://t.co/K5E5oZ4j8Apic.twitter.com/mQ8EVJ5Mmu

— Comicbook.com (@ComicBook) July 15, 2017
Entertainment Weekly shared a breakdown about each member of the Black Order:
"Corvus Glaive – This enforcer, whose job was to shakedown planets for gifts that would enrich Thanos, was immortal as long as his mystical blade remained unbroken.
Proxima Midnight – Corvus was married to Proxima, a warrior who used her spear – which was forged from a sun trapped in an alternate reality – to launch a shattering attack on Black Panther's nation of Wakanda.
Ebony Maw – Not the most powerful of the Black Order, but a brilliant and manipulative thinker who wields power of persuasion over most beings. He famously tangled with Doctor Strange in the comics.
Black Dwarf – Don't let the name fool you. This brawler is physically hulking and has superhuman strength and nearly impenetrable muscle mass."
Read a more detailed breakdown of each character at ComicBook.com.
Major reveal alert! The children of Thanos, with Thanos himself, Josh Brolin! ???? #InfinityWar#D23Expopic.twitter.com/39kxKUcAj9

— Marvel Studios (@MarvelStudios) July 15, 2017
Children of Thanos revealed. pic.twitter.com/RWT4HS8tnR

— Louis D'Esposito (@louisde2) July 15, 2017
Josh Brolin, AKA Thanos, stopped by the #MarvelStudios booth for this grand #InfinityWar unveiling! #D23Expopic.twitter.com/iP3zsad9wM

— Marvel Entertainment (@Marvel) July 15, 2017
Thanos brought his infinity gauntlet pic.twitter.com/2to9D97KGR

— Louis D'Esposito (@louisde2) July 15, 2017
The casting for each character has yet to be revealed, but they are expected to be at least partly performed by motion capture.
"Avengers: Infinity War" just finished filming on Friday and it will be released May 4, 2018. The first footage shown at D23 stunned the audience, and fans are anxious to see any kind of trailer for themselves. The crew will soon return to Atlanta to start filming "Avengers 4."
Want more stuff like this? Like us on Facebook.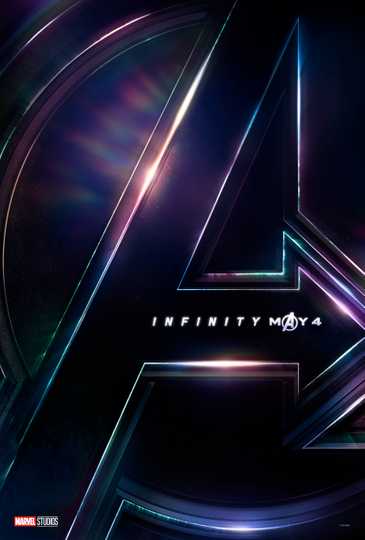 "An entire universe. Once and for all."
2 hr 29 min
Apr 27th, 2018
As the Avengers and their allies have continued to protect the world from threats too large for any one hero to handle, a new danger has emerged from the cosmic... Read the Plot