 The dark side is flowing through "Star Wars: The Last Jedi" trolls.
Kelly Marie Tran is a new addition to the galaxy fandom as Rose Tico. Many viewers have welcomed not only Rose but also the Vietnamese-American actress herself, who is the ultimate relatable Star Wars fan. However, not everyone loved "The Last Jedi" or the new characters added. At least one of those fans lashed out by posting racist comments on Rose Tico's Wookieepedia page.
The FANDOM wiki site is updated by users as a Star Wars encyclopedia. Rose's page was "updated" with race-related insults; once fans noticed the insults, they made others (including FANDOM admins) aware:
Jeez. Racists have been attacking @WookOfficial. The history of changes in the last day to Rose Tico's page is shocking and sad. #StarWars fans should be better than this. pic.twitter.com/LQM3WXhOnO

— Bryan Young (@swankmotron) December 19, 2017 According to Newsweek, administrators for Wookieepedia removed the comments and closed Rose's page for editing. The user in question has been blocked from using Wookieepedia or any other FANDOM wikis. FANDOM issued a statement to Newsweek:
"FANDOM has a zero tolerance policy for vandalism, inclusive of racism and harassment. The wiki admins take this very seriously and took the steps to resolve this situation as quickly as possible, including escalation to our team, and subsequent lockdown. This lockdown will remain for the foreseeable future and we will be closely monitoring activity on this wiki."
Light will rise to meet the dark.
Thankfully, Tran's real fans have embraced -- sometimes literally -- Rose's inclusion in Star Wars canon.
Want more stuff like this? Like us on Facebook.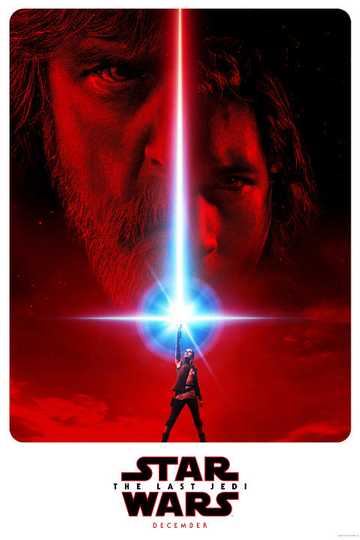 Star Wars: The Last Jedi
Rey develops her newly discovered abilities with the guidance of Luke Skywalker, who is unsettled by the strength of her powers. Meanwhile, the Resistance prepares to do battle with the First Order. Read More