 "She's Gotta Have It" — but unfortunately, she can't have it all.
DeWanda Wise, the star of Spike Lee's Netflix series, revealed today that she had to drop out of filming "Captain Marvel," Marvel's upcoming first female-led superhero movie. Wise had to leave the project due to scheduling conflicts with "She's Gotta Have It."
"It's true. I will no longer be in 'Captain Marvel' because the schedule conflicts with season 2 of 'She's Gotta Have It,'" she wrote on her Instagram Stories.
"Last week I felt pretty devastated — this week is leaps and bounds better. You see, if you had told me that this would happen any year prior to 2016, I would have doubled over with laughter. But here we are — at a moment in culture where scheduling conflicts are rapidly replacing lack of options, and I feel absolutely blessed to be here."
According to The Hollywood Reporter, British actress Lashana Lynch is in talks to replace Wise. Lynch starred in last summers Shondaland Shakespeare-inspired drama "Still Star-Crossed."
"Captain Marvel" stars Brie Larson as Carol Danvers, an Air Force pilot who develops powers after an accident involving an alien. The rest of the cast includes Samuel L. Jackson, Jude Law, and Ben Mendelsohn. It's unknown who Wise would've played.
"Captain Marvel" opens March 8, 2019.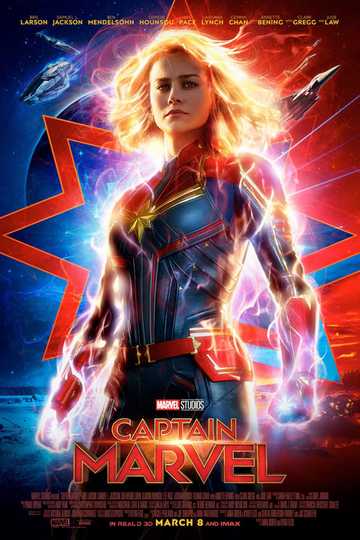 Captain Marvel
The story follows Carol Danvers as she becomes one of the universe's most powerful heroes when Earth is caught in the middle of a galactic war between two alien races. Set in the 1990s, Captain Marvel... Read More