 We've seen numerous Star Wars stories at this point, but "Solo" is bringing us something different.
"The Star Wars Show" recently brought "Solo" stars Alden Ehrenreich and Donald Glover on to chat about the upcoming prequel, and they teased some ways the film may surprise the franchise's fans. They had a lot to say about the iconic film series and their respective "Solo" characters, Han and Lando. The two also delved into the movie as a whole, with Ehrenreich highlighting how funny it is.
"It has a lot of jokes, a lot of humor," the actor said when asked how "Solo" differs from other Star Wars films. "You spend a lot more time dealing with the feelings and the kind of inner life of the characters."
Glover, who is a big Star Wars fan, pointed out how it shows the growth of the characters.
"I like seeing Han and Lando beforehand," he said, "because it allows you to just know that, like, yeah, people aren't perfect. Like, people have to grow."
Watch their interviews below, starting at 2:48.
"Solo: A Star Wars Story" hits theaters May 25.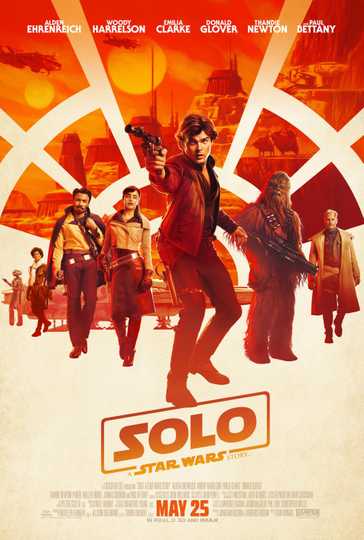 Solo: A Star Wars Story
Through a series of daring escapades deep within a dark and dangerous criminal underworld, Han Solo meets his mighty future copilot Chewbacca and encounters the notorious gambler Lando Calrissian. Read More