Elizabeth Banks Talks 'Cocaine Bear' and the True Story it is Based On
Moviefone speaks with Elizabeth Banks about 'Cocaine Bear.' "My first thought when reading it was, this can't possibly be based on a true story."
Opening in theaters on February 24th is the new dark comedy 'Cocaine Bear,' which was directed by Elizabeth Banks ('Pitch Perfect 2,' 'Charlie's Angels') and is loosely based on a true story.
What is 'Cocaine Bear' based on?
According to Wikipedia, the film is inspired by the real story of a 175-pound American black bear that died after ingesting a duffel bag full of cocaine in December 1985. The cocaine had been dropped out of an airplane piloted by Andrew C. Thornton II, a former narcotics officer and convicted drug smuggler, because his plane was carrying too heavy a load. Thornton then jumped out of the plane with a faulty parachute and died. The bear was found three months later in northern Georgia alongside 40 opened plastic containers of cocaine.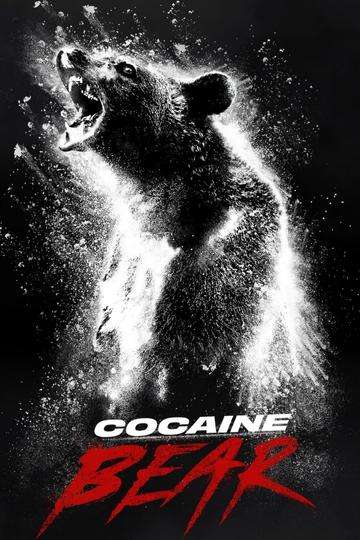 What is 'Cocaine Bear' about?
In the film, after Thornton's accident and the bear ingests the cocaine, he goes on a killing rampage in a small town in Georgia. The movie follows three different groups, Sari (Keri Russell), a single mother looking for her daughter (Brooklynn Prince) and her friend (Christian Convery) who are lost in the woods, Eddie (Alden Ehrenreich) and Daveed (O'Shea Jackson Jr.), two drug smugglers forced by Eddie's father (Ray Liotta) to recover his missing cocaine, and Bob (Isiah Whitlock Jr.), the law enforcement officer hot on their trail.
Who is in 'Cocaine Bear?'
'Cocaine Bear' stars Keri Russell ('Star Wars: The Rise of Skywalker') as Sari, O'Shea Jackson Jr. ('Obi-Wan Kenobi') as Daveed, Alden Ehrenreich ('Solo: A Star Wars Story') as Eddie Dentwood, Ray Liotta ('Goodfellas') as Syd Dentwood, Isiah Whitlock Jr. ('Da 5 Bloods') as Bob, Christian Convery ('The Tiger Rising') as Henry, Brooklyn Prince ('The Florida Project') as Dee Dee, Jesse Tyler Ferguson ('Ice Age: Collision Course') as Peter, Margo Martindale ('Downsizing') as Ranger Liz, and Matthew Rhys ('A Beautiful Day in the Neighborhood') as Andrew C Thornton II.
Moviefone recently had the pleasure of speaking with actress and director Elizabeth Banks about her work on 'Cocaine Bear,' her initial reaction to the screenplay and the true story it is based on, balancing the movie's tones of comedy and horror, and working with Weta FX to create the bear.
You can read our full interview below or click on the video player above to watch our interviews with Banks, as well as Keri Russell, O'Shea Jackson Jr. and Alden Ehrenreich.
Moviefone: To begin with, what was your first reaction when you read a screenplay titled 'Cocaine Bear' and learned of the true story it is based on, and as a director, how did you balance the film's different tones of comedy and horror?
Elizabeth Banks: My first thought when reading it was, 'This can't possibly be based on a true story.' Then I went down the rabbit hole of investigating what had really happened. At that point I realized, in real life the bear had overdosed on the cocaine and died. I thought, 'Oh, man, this movie is like a redemption story for that bear.' This is a way to avenge the untimely death of that bear. Because I really felt for that bear, that bear was like collateral damage. It didn't know what it was getting into. It doesn't want to do drugs!

I loved that there was this crazy idea of a rampaging bear on a bender. That's such a big, high concept, wild, crazy thing that, actually the way to balance the tone was really to ground everything else. So everything else has to be super grounded. The real story of a mom just trying to find her daughter. The real story of a guy grieving the loss of his wife, trying to be connected to his best friend again, trying to break away from his father. A man who is like, 'I've got to find these drugs or we're going to get killed.'

Those are very grounded, relatable, emotional storylines that set against the backdrop of the bear. It's in that space in between where human beings do crazy things in reaction to the bear that I really felt that's where the humor was, that's where the wackiness could live, as long as the characters remained relatable to the audience.
MF: Finally, can you talk about working with Weta to create the design of the bear and developing it to look as real as possible?
EB: Absolutely. Well, I've said before I thought that this movie was super risky for me. What I meant by that was I had to give up control over the lead character of the film. I had no idea while we were making it, if we were going to pull off the bear. And if the bear didn't work, then the movie didn't work.

The partnership with Weta, they were great. From day one, they made me laugh. They got the tone. I think they saw it as an opportunity to do really intense, old school CGI. They're so used to creating crazy, fantastical worlds in outer space and people flying around. This was like, 'No, no, no. You've got to create something so realistic that people think a real bear was on set. How are we going to do that?' This has to be a documentary about the bear.

And the level of detail that went into animating this bear, this incredible lead animator, Carmen Leggiero, who did so much homework on how bears act. We looked at so many reference videos, picking and choosing every detail of the bear: the size of its head, its nose, its ears, its eyes, the coloration of its fur, the textures, all of that. What does it look like wet? What does it look like with blood on it? What does it look like with guts on it? What does it look like when it's eating? That was the big, big, big question mark hanging over the movie until the very end. And I am just pleased as punch with the results.
'Cocaine Bear' is produced by Universal Pictures, Brownstone Productions and Lord Miller Productions, and scheduled for release on February 24th.
Other Movies Similar to 'Cocaine Bear'