 "Solo: A Star Wars Story" star Alden Ehrenreich calls BS on some of the rumors circulating around about the "Star Wars" standalone movie.
Ehrenreich, who steps in Harrison Ford's shoes to play young Han Solo, told Esquire that a report that the cast and crew applauded the firing of directors Phil Lord and Christopher Miller was untrue.
"That's bulls---," Ehrenreich said. "For a crew to do that would mean they hated [Lord and Miller], which was not by any stretch the case."
The actor defended the directors, who were replaced by Ron Howard, saying they merely had a different style, one that was ultimately too improvisational for Lucasfilm.
"That was yielding a different movie than the other factions wanted," he said. "I knew what I was doing, but in terms of what that adds up to, you're so in the dark as an actor. You don't know what it's shaping up to be, how they're editing it, so it's kind of impossible without having seen those things to know what the difference [of opinion] was, or exactly what created those differences."
Changing a director in the middle of production is unheard of, but Ehrenreich's trepidation was soon relieved by Howard's morale-boosting professionalism.
"He knew how to navigate a tricky situation, and almost from the first or second day everybody pretty quickly recharged and got excited again about the movie," he said.
And it may not be the actor's last as Han Solo. Ehrenreich revealed that he signed on for three movies.
"I don't know if that's officially, uh, public," he said.
Of course, a three-picture deal is pretty standard; "Rogue One" star Felicity Jones also signed on for three movies.
"Solo: A Star Wars Story" opens in theaters May 25.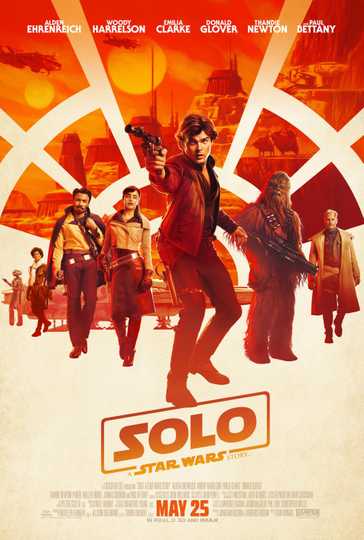 Solo: A Star Wars Story
Through a series of daring escapades deep within a dark and dangerous criminal underworld, Han Solo meets his mighty future copilot Chewbacca and encounters the notorious gambler Lando Calrissian. Read More