May the Fourth be with you! To celebrate "Star Wars" Day, Disney and Lucasfilm have put tickets for "Solo: A Star Wars Story" on sale (check showtimes now). The movie opens May 25.
And to make the day even more festive, they released two new clips from the movie, including a 360-degree video of the high-stakes gambling game featuring Han Solo (Alden Ehrenreich) and Lando Calrissian (Donald Glover). So, you can explore the scene by tilting up or down, moving left or right, and watch different characters as the bets are placed.
The second clip is a nice moment shared by Han and Chewbacca, who demonstrates he's not just a walking carpet but a pretty good pilot himself.
Then, there's this TV spot that aired during Thursday night's episode of "Atlanta," which is, of course, created by and stars Glover. It features flashes of the aforementioned game, and showcases Glover's charm.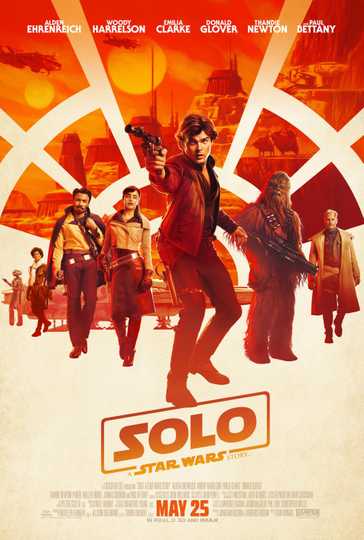 Solo: A Star Wars Story
Through a series of daring escapades deep within a dark and dangerous criminal underworld, Han Solo meets his mighty future copilot Chewbacca and encounters the notorious gambler Lando Calrissian. Read More