"Everything you've heard about me is true," Donald Glover says in this new clip from "Lando: A Star Wars Story," er, "Solo."
Glover has been showing off how rakishly charming he is as Lando Calrissian in various trailers, a behind-the-scenes tour of the Millennium Falcon, a 360-degree video of the game scene, and a hilarious "Saturday Night Live" skit about (the lack of) black people in space.
And now there's this clip in which Han (Alden Ehrenreich) first meets Lando at the game. They engage in some sizing up, some masculine posturing, and some taunting. Now we know why Lando says Han's name like he does.
Honestly, we know Han is the central figure in the movie, but it's clear that Glover's Lando is totally stealing the show — and doing it with an epic flourish of the cape.
"Solo" opens in theaters May 25.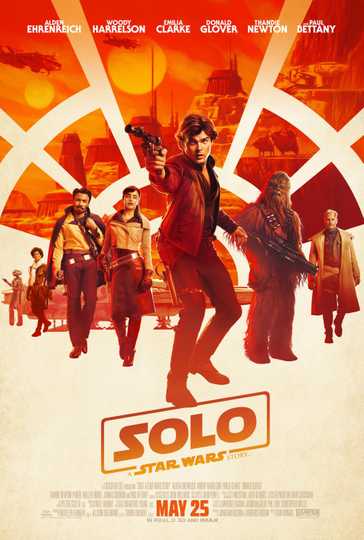 Solo: A Star Wars Story
Through a series of daring escapades deep within a dark and dangerous criminal underworld, Han Solo meets his mighty future copilot Chewbacca and encounters the notorious gambler Lando Calrissian. Read More