May 31st, 2018
by Stephanie Topacio Long
'The Happytime Murders': Judge Rejects 'Sesame Street' Restraining Order Request
The recently released trailer for "Sesame Street" for a while.
Sesame Workshop just saw its efforts to block ads for the R-rated puppet crime-comedy thwarted. The organization had filed a temporary restraining order last week to stop STX Entertainment from promoting "The Happytime Murders," but to no avail. A judge has rejected Sesame Workshop's request, Page Six reports.
The organization's complaint claimed that the film's restricted trailer, released via YouTube on May 18, "deliberately confuses consumers into mistakenly believing that Sesame is associated with, has allowed, or has even endorsed or produced the movie and tarnishes Sesame's brand," according to CBS News. Sesame Workshop particularly took issue with the tagline "No Sesame. All Street" and the juxtaposition with "explicit, profane, drug-using, misogynistic, violent, copulating, and even ejaculating puppets."
Manhattan federal Judge Vernon Broderick, however, didn't agree with their point. He found that the film's intended audience differs substantially from that of the TV series and that the tagline makes the distinction clear. Although he acknowledged that some people may have been confused, he said they are likely a very small number of the millions who have viewed the trailer.
Interestingly, "The Happytime Murders" has a very strong "Sesame Street" connection. Its director, Brian Henson, is the son of Jim Henson, the creator of The Muppets, including characters on "Sesame Street." Brian Henson is also the chairman of The Jim Henson Company, which was founded by his father and mother, fellow puppeteer Jane Henson.
Watch the trailer below, but be warned that it's very NSFW, which you should expect by now.
"The Happytime Murders" is coming to theaters soon.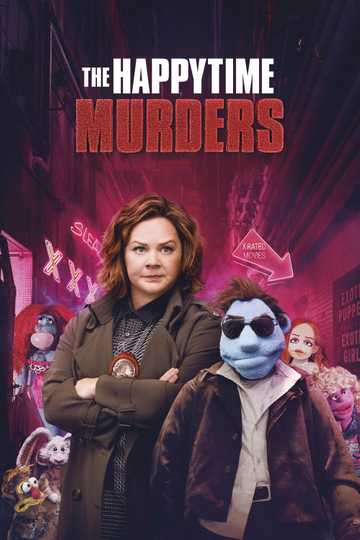 The Happytime Murders
In a world where human beings and puppets live together, when the members of the cast of a children's television show aired during the 1990s begin to get murdered one by one, puppet Phil Philips, a former... Read More