Box Office: 'Solo' Wins 2nd Weekend, But Flies Under $30 Million
Well, if a "Star Wars" movie can ever be seen as a scrappy underdog, it fits that it's Han Solo's flick. He never liked hearing the odds anyway.
After 10 days in theaters, "Solo: A Star Wars Story" has made about $6 million less than "Rogue One: A Star Wars Story" did on its opening weekend alone.
"Solo" picked up just under $30 million in its second weekend at the box office. That estimated $29.3 million was enough to put it at the top -- this was a yawn of a weekend for ticket-buyers -- but it's the worst second weekend for any "Star Wars" movie. It also marked a drop of 65 percent from the $103 million it made across the four-day Memorial Day weekend from May 25-28.
So far, "Solo" is up to $148.8 million in its domestic release and $115 million overseas for a total of roughly $264 million worldwide. That's off an estimated production budget of $250 million. So ... yikes.
"Deadpool 2" was close behind at the first week of June's box office, with just over $23 million. So far, after three weekends, "Deadpool 2" has made $254.6 million at the domestic box office and $291.6 million at the foreign box office, for a current total around $546 million. It may never hit the first "Deadpool" numbers, but it's not bad for an R-rated movie. New release "Adrift," starring Shailene Woodley and Sam Claflin, took third place at the box office with $11.5 million. That was followed by "Avengers: Infinity War," which is still killing it after opening at the end of April. This weekend it picked up $10.3 million, putting its domestic total at $643 million, with the foreign box office at $1.3 billion. Worldwide, it's now sitting pretty at $1,964,870,000.
Do you think "Infinity War" really does have a shot at displacing "Star Wars: The Force Awakens" as the third highest-grossing film of all time? They're actually within spitting distance of each other now. That's just more sad trombone news for "Star Wars" -- not that we have to worry about the franchise. It'll be fine.
"Book Club" took the No. 5 spot on this weekend's box office chart, with two other new releases coming in at No. 6 ("Upgrade") and No. 9 ("Action Point"). You know who just missed cracking the top 10? "A Quiet Place." Still! It got the No. 11 spot with $1.7 million. It has a total worldwide gross of $316.5 million at this point, off a $17 million budget. Amazing.
What's next? "Ocean's 8" on June 8, then "Incredibles 2" on June 15. The "Incredibles" sequel is going to do some incredible business -- watch your head for pun headlines. Then "Jurassic World: Fallen Kingdom" will follow on June 22nd, and it'll be a battle of the sequels, with "Solo" quietly flying off into the box office sunset.
[Via: Deadline, TheWrap, Box Office Mojo]
Want more stuff like this? Like us on Facebook.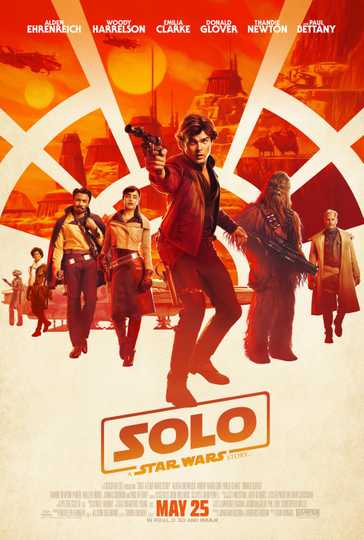 "Never tell him the odds."
2 hr 15 min
May 25th, 2018
Through a series of daring escapades deep within a dark and dangerous criminal underworld, Han Solo meets his mighty future copilot Chewbacca and encounters the... Read the Plot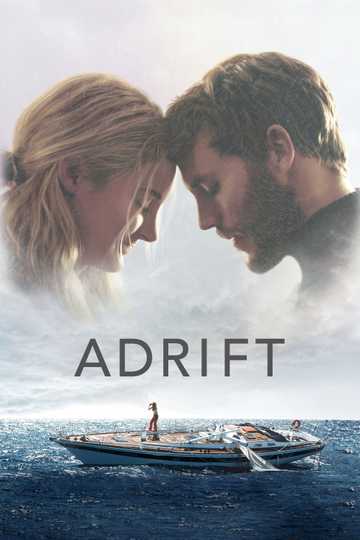 A true story of survival, as a young couple's chance encounter leads them first to love, and then on the adventure of a lifetime as they face one of the most catastrophic... Read the Plot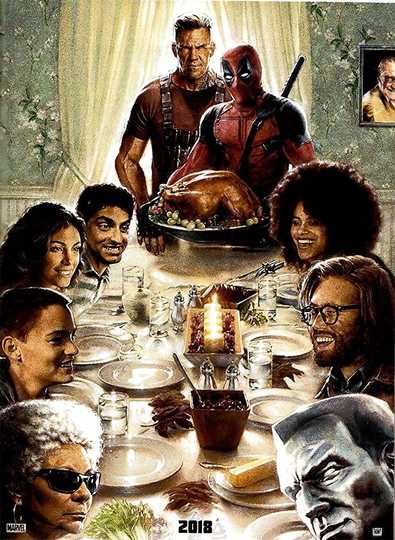 "Prepare for the Second Coming."
1 hr 59 min
May 18th, 2018
Wisecracking mercenary Deadpool battles the evil and powerful Cable and other bad guys to save a boy's life. Read the Plot