 The Academy of Motion Picture Arts and Sciences revealed on Monday its list of new invited members for 2018, and it includes a record-breaking number of actors, directors, writers, producers, composers, and other film industry employees.
This year, the Academy extended invitations to a whopping 928 prospective new members, leaping ahead of 2017's then-record-breaking 774 invitees. The huge boost in membership is part of the organization's recent push to diversify its ranks, with the Academy previously pledging to double its number of women and people of color by 2020.
With this slate, the group looks to be well on its way of achieving its goal. According to the Academy, the new invitees are 49 percent female, and 38 percent people of color.
Among the actors invited were Emilia Clarke, Lena Headey, Mindy Kaling, Gina Rodriguez, Tiffany Haddish, Danai Gurira, Amy Schumer, Andre Braugher (Nine-Nine!), Dave Chappelle, Hannibal Buress, Taye Diggs, Randall Park, Daniel Kaluuya, Olivia Munn, Kal Penn, Jada Pinkett-Smith, and Kumail Nanjiani (who was also invited to join the writer's branch, and must pick between the two). "It" helmer Andres Muschietti was extended an invite to the directors branch, while popular musicians including Kendrick Lamar, Melissa Etheridge, and Sufjan Stevens were invited to join the music branch.
Oh, and J.K. Rowling -- who made her screenwriting debut with "Fantastic Beasts and Where to Find Them" -- has been sorted into the writers branch. We're not sure if an Academy invitation is quite as cool as a Hogwarts letter, but it's a pretty big honor all the same.
Learn more about this year's invitees, and browse the entire list, at Oscars.org.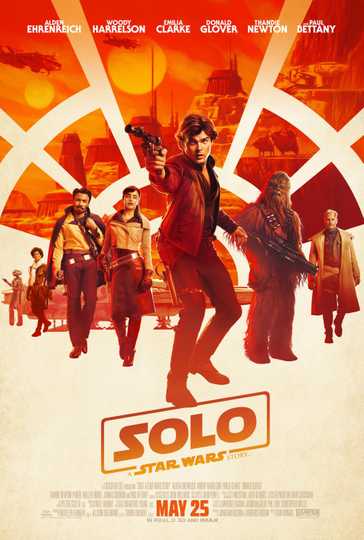 Solo: A Star Wars Story
Through a series of daring escapades deep within a dark and dangerous criminal underworld, Han Solo meets his mighty future copilot Chewbacca and encounters the notorious gambler Lando Calrissian. Read More