 The fabulous females of "Ocean's 8" have pulled off yet another impressive heist: Scoring $100 million at the box office. And in honor of that milestone, one of the film's stars is calling for a sequel.
While "Jurassic World: Fallen Kingdom" was busy roaring to the top of the charts this past weekend, "Ocean's" pulled in an additional $11.6 million, bringing its total domestic gross to just over $100 million (plus an additional $70 million-plus overseas) since its release earlier this month. Factoring in its strong performance out of the gate -- especially in comparison to the previous "Ocean's" flicks -- and its ridiculously starry cast, it certainly seems like the series is due for another entry, right?
That's what star (and new Academy member) Mindy Kaling thinks, and she wasn't shy about saying so on social media. After the news broke about the film's new total, Kaling tweeted that she was ready for more "Ocean's."
Whoa!!! Congrats @oceans8movie! $100 million!?! ???? #SequelMuchhttps://t.co/xCPVhXETRK

— Mindy Kaling (@mindykaling) June 25, 2018
"Whoa!!! Congrats @oceans8movie!" the actress wrote on Twitter. "$100 million!?! #SequelMuch."
Kaling's costar, Anne Hathaway, also toasted the milestone, sharing a celebratory throwback Instagram snap featuring two more fellow stars, Rihanna and Sarah Paulson.
We'll be curious to see if Kaling's #SequelMuch hashtag prediction comes true. Keep your fingers crossed and stay tuned.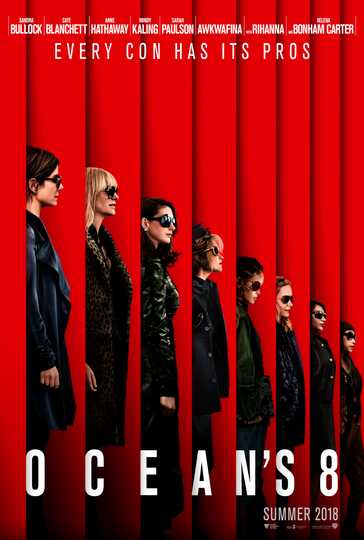 Ocean's Eight
Debbie Ocean, a criminal mastermind, gathers a crew of female thieves to pull off the heist of the century at New York's annual Met Gala. Read More