July 31st, 2018
by Katie Roberts
Marc Maron in Talks to Join Joaquin Phoenix Joker Flick
The supporting cast of Joaquin Phoenix's upcoming Joker spinoff flick is shaping up to be quite the impressive – and eclectic – bunch, with the latest rumored addition to the ensemble bringing a comedic background to the gritty drama.
Variety reports that Marc Maron -- best known for his popular "WTF" podcast, as well as TV comedies like "GLOW" and his eponymous IFC series -- is now circling the project, in which he would play yet another figure from the Joker's pre-villainous past. Here's the scoop on the character, according to the trade:
According to sources, Maron would be portraying an agent on Robert De Niro's talk show who plays a part in booking Phoenix's character, and eventually causing him to go mad and become the Clown Prince of Crime.
As Variety also reported last week, De Niro is rumored to be playing a talk show host character that's a direct homage to the Oscar winner's 1982 film, "The King of Comedy." In that feature, a popular talk show host is kidnapped by a failing comedian played by De Niro; in the Joker film, De Niro would instead be playing the host.
Rounding out the cast are Frances Conroy, who's reportedly playing the Joker's mother, Penny. Zazie Beetz ("Deadpool 2") is also rumored to star, playing a single mother who catches the Joker's eye.
No word yet on a title or an official synopsis for the flick, though Phoenix alluded to plenty of mystery surrounding the movie in an interview with Moviefone earlier this month. Guess we'll have to wait for more intel whenever filmmakers are ready to talk.
The spinoff is set to begin production in September, and slated for release on October 4, 2019.
[via: Variety]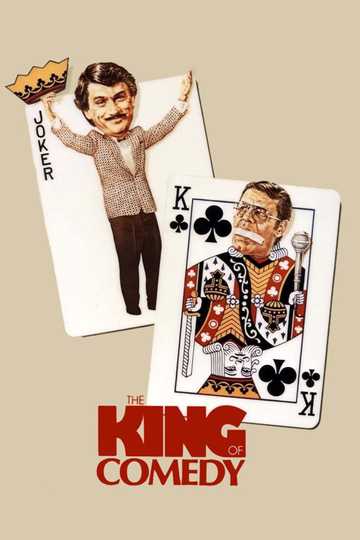 The King of Comedy
Aspiring comic Rupert Pupkin attempts to achieve success in show business by stalking his idol, a late night talk-show host who craves his own privacy. Read More