August 21st, 2018
by Moviefone Staff
'Bond 25' Loses Director Danny Boyle
James Bond will return, just not with director Danny Boyle.
The official James Bond Twitter announced Tuesday that Danny Boyle has parted ways from Daniel Craig's next 007 movie, the currently untitled "Bond 25." Why? See below:
Ah, that ol' chestnut of creative differences.
Back in March 2018, Boyle revealed his intention to direct the follow-up to "Spectre" later this year -- a commitment contingent on whether or not long-time Bond producers Broccoli and Wilson approved of the script written by John Hodge, the screenwriter behind (amongst others) Boyle's "Trainspotting," "Shallow Grave," and "The Beach" (Boyle and Hodge developed the initial story idea together.)
THR says that the script for the film will be the one written by Bond veterans Neil Purvis and Robert Wade, who have been with the franchise since Pierce Brosnan's 1999 film, "The World Is Not Enough." They have also scripted/co-written all of Craig's outings.
Purvis and Wade's script was written prior to Boyle and Hodges coming on board. It was put on a shelf, according to Deadline, as Boyle and Hodges wrote theirs. The intent there being that should Hodges script be delivered and not approved by the producers, they would go with Purvis and Wade's draft and find a new director. (Variety reporter Justin Kroll is already floating a rumor that the producers have already turned to "Mission: Impossible -- Fallout" writer/director Christopher McQuarrie.)
Production was set to begin on the film December 2018.
"Bond 25" -- which is expected to be Craig's last mission as the super spy -- is slated to hit theaters Nov. 8, 2019. No word yet if this latest set back will force the release date to change.
Universal will distribute the film internationally, while MGM and Eon Productions will handle domestic.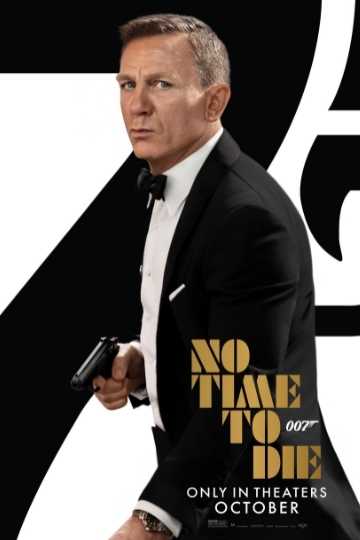 No Time to Die
Bond has left active service and is enjoying a tranquil life in Jamaica. His peace is short-lived when his old friend Felix Leiter from the CIA turns up asking for help. The mission to rescue a kidnapped... Read More