September 11th, 2018
by Kelly Woo
BBC Orders Season 2 of 'His Dark Materials' Before Season 1 Premieres
The BBC is doubling its bet on a lavish adaptation of Philip Pullman's fantasy epic "His Dark Materials."
The British network has already ordered an eight-episode second season of the series — which is currently still in production on Season 1.
BBC Director General Tony Hall revealed the news to a government committee, noting, "The cost per episode is high – it's really ambitious."
The adaptation is based on the three best-selling novels in Pullman's franchise, "The Golden Compass" (originally titled "Northern Lights"), "The Subtle Knife," and "The Amber Spyglass."
The story follows two children, Lyra and Will, who wander through a series of parallel universes. It's a complex tale of physics, philosophy and theology featuring witches and armored polar bears.
Oscar-winning director Tom Hooper ("King's Speech") is helming the first two episodes of Season 1. "Logan" breakout actress Dafne Keen stars as Lyra and James McAvoy, Lin-Manuel Miranda and Ruth Wilson lead the adult cast.
With production just underway, it's likely the series won't premiere until late 2019 or even early 2020. It has yet to find an American network or streaming home.
Hollywood previously tried to adapt the first book, in a big-budget 2007 film starring Nicole Kidman, Daniel Craig, and Ian McKellen. But its critical and commercial receptions were tepid.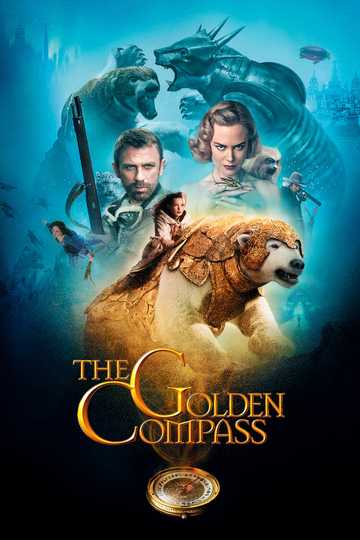 The Golden Compass
After overhearing a shocking secret, precocious orphan Lyra Belacqua trades her carefree existence roaming the halls of Jordan College for an otherworldly adventure in the far North, unaware that it's... Read More