The countdown is on to the release of the final chapter in the "Avengers" saga, "Avengers: Endgame," and unfortunately, that means that some spoilers have already started leaking from the film. But the movie's directors are now pleading directly with fans to help keep the flick's secrets, and not ruin anything for others.
In a heartfelt open letter shared on social media on Tuesday, the Russo Brothers -- a.k.a. co-directors Joe Russo and Anthony Russo -- did not address any of the leaks directly. But, like they did before the release of last year's "Infinity War," they instead appealed directly to fans' own desire not to have the film ruined for themselves.
Calling MCU devotees "the greatest fans in the world," the directors detailed the work that went into making the film, and their desire to see fans enjoy it on its own merits. The letter said, in part:
Please know that the two of us, along with everyone involved in Endgame, have worked tirelessly for the last three years with the sole intention of delivering a surprising and emotionally powerful conclusion to the Infinity Saga.

Because so many of you have invested your time, your hearts, and your souls into these stories, we're once again asking for your help.

When you see Endgame in the coming weeks, please don't spoil it for others, the same way you wouldn't want it spoiled for you.
The directors ended their letter with the hashtag, #DontSpoilTheEndgame, which has already spiked significantly on Twitter. We expect to see it in even more as the release date looms.
"Avengers: Endgame" is due in theaters on April 26.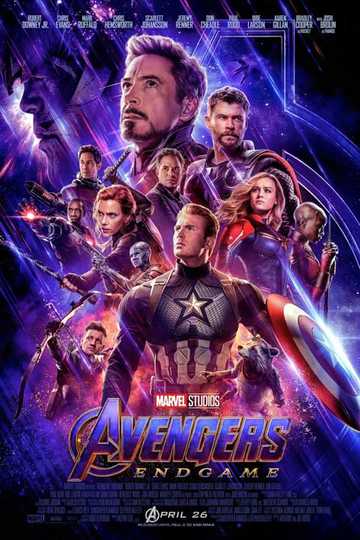 Avengers: Endgame
After the devastating events of Avengers: Infinity War, the universe is in ruins due to the efforts of the Mad Titan, Thanos. With the help of remaining allies, the Avengers must assemble once more in... Read More