May 14th, 2019
by Katie Roberts
'The Purge 5' Sets 2020 Release Date
The upcoming fifth -- and likely final -- installment of the horror franchise "The Purge" finally has a release date, with Universal announcing that fans should prepare themselves to be scared silly next summer.
The studio revealed this week that "The Purge 5" (the flick does not yet have an official title) is due to hit theaters on July 10, 2020. The previous four films in the franchise -- 2013's "The Purge" (starring Ethan Hawke and Lena Headey), 2014's "The Purge: Anarchy," 2016's "The Purge: Election Year," and 2018 prequel "The First Purge" -- were all written by James DeMonaco, who told Entertainment Weekly last year that he was planning on penning the fifth as well.
According to DeMonaco, this flick could mark the end of "The Purge" saga on the big screen (no word yet on the future of the "Purge" television series, which airs on USA network). As he explained in his interview with EW, DeMonaco said he already had an outline for the film sketched out, and thought it would be "a great way" to close out the series.
"We want to end it all, I think, in this one, and I'm very excited," the filmmaker told EW. "When I came up with the idea and pitched it to everybody, they seemed psyched, and I think it will be a really cool ending, how we take this one home."
Fans will get to see DeMonaco's vision unfold for themselves next year.
[via: Entertainment Weekly]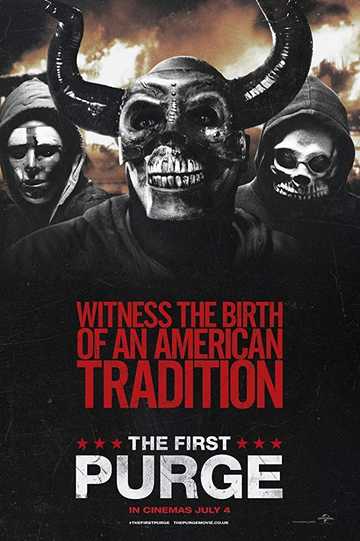 The First Purge
To push the crime rate below one percent for the rest of the year, the New Founding Fathers of America test a sociological theory that vents aggression for one night in one isolated community. But when... Read More