Director Adam Wingard Casts 'The Guest's Dan Stevens in Godzilla Vs Kong' Sequel
The director and star duo are reuniting – but how will Stevens factor into the monster madness?
The next movie to feature a clash between giant beasties Godzilla and King Kong is the chance for a reunion between more than just the stalwart stars of Legendary and Warner Bros.' "MonsterVerse" movies.
Because it'll also see the return of director Adam Wingard, and this time he's bringing along British actor Dan Stevens – who starred for him in 2014's 'The Guest'.
Deadline reports that Wingard is returning to the monster fold after finding success with last year's first match-up between the giants. 'Godzilla vs. Kong', which had to contend with a troublesome patch in the ongoing pandemic and a day-and-date release on HBO Max as well as theaters, managed to overcome both challenges to become the second film of the Covid era to cross the $100 million mark at the domestic box office, en route to $468 million globally.
That movie, which starred Millie Bobby Brown, Rebecca Hall, Alexander Skarsgård, Demián Bichir, Brian Tyree Henry, and Eiza González, saw Godzilla and Kong facing off against each other, before ultimately joining forces to take on a threat from a corporation that has developed a Mechagodzilla.
Word landed back in March of plans for a sequel stomping forward, with shooting targeting a summer schedule in Australia.
Zero details have emerged for what the story might be this time, yet with Godzilla and Kong coming to learn that they're not the natural enemies their instincts suggested, and that the titans could co-exist on (or, in Kong's case, under) the Earth, we don't yet know how they'll end up facing off again. Or even if they will – despite the title, there are plenty of other Kaiju for them to battle if they decide to join forces again.
And, of course, we have no idea what role Stevens will take. Charming hero helping the beasts? Scheming corporate monster with his own plans for them?
Stevens might still be best known for his role in the 'Downton Abbey' TV series, though it was working with Wingard on 'The Guest' (where he plays a tough-nut soldier checking in on the family of a dead comrade) that helped launch him as a bona fide movie star. He's appeared in the likes of Disney's live action/CG 'Beauty and the Beast', 'Colossal', 'The Fifth Estate', 'A Walk Among the Tombstones' and, most recently, 'I'm Your Man'.
His later TV work includes the likes of 'Legion' and, currently, Starz' Watergate-based series 'Gaslit'.
As for Wingard, he made his name with clever, low-budget horror, but has gone on to a varied genre career that also included a new 'Blair Witch' movie and manga adaptation 'Death Note' before he was hired to wrangle giant CG creatures.
More recently, he'd been developing a new version of '90s action movie 'Face/Off' and a 'Thundercats' movie. The monsters, however, have called to him once more.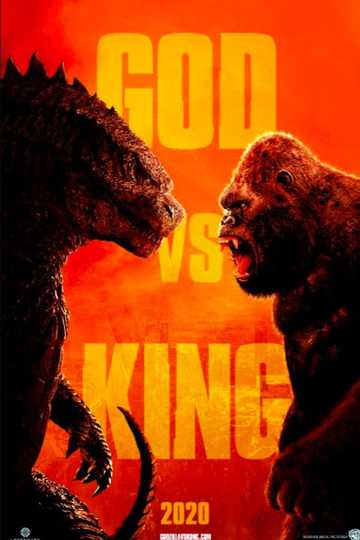 "One Will Fall"
1 hr 53 min
Mar 31st, 2021