Jason Schwartzman Playing Lucretius "Lucky" Flickerman in the 'Hunger Games' Prequel
As pre-production continues on 'The Hunger Games' prequel movie 'The Ballad of Songbirds and Snakes', studio Lionsgate has announced that Jason Schwartzman will play a key role in the movie, joining leads Rachel Zegler and Tom Blyth.
Francis Lawrence, who directed three of the 'Hunger Games' movies based on Suzanne Collins' bestselling book series ('Catching Fire', 'Mockingjay - Part 1' and Mockingjay - Part 2') is back behind the camera for this new one, which has seen script work from Michael Arndt and, more recently, Michael Lesslie.
The story, based on Collins' prequel novel, is set roughly 60 years before the events in the original book trilogy. It finds 18-year-old Coriolanus Snow (Blyth) as the last hope for his fading lineage, a once-proud family that has fallen from grace in a post-war Capitol. With the 10th annual Hunger Games fast approaching, the young Snow is alarmed when he is assigned to mentor Lucy Gray Baird (Zegler), the girl tribute from impoverished District 12.
But, after Lucy Gray commands all of Panem's attention by defiantly singing during the reaping ceremony, Snow thinks he might be able to turn the odds in their favor. Uniting their instincts for showmanship and newfound political savvy, Snow and Lucy's race against time to survive will ultimately reveal who is a songbird, and who is a snake.
This latest bit of casting is certainly a fun one: Schwartzman will play Lucretius "Lucky" Flickerman, the host of the 10th annual Hunger Games and dubbed the "voice of Panem." Lucretius is the ancestor of Caesar Flickerman, who was played (with giant wig and gleaming white teeth) by Stanley Tucci in the original series of films). Schwartzman feels like a great call for this role – he can do charm and he can do smarm, and a Flickerman certainly needs a helping heaping of both. Not to mention a real knack for showmanship.
Probably best known for his long collaboration with Wes Anderson (he's appeared in movies such as 'Rushmore', 'The French Dispatch', and 'The Grand Budapest Hotel' for the idiosyncratic director, and occasionally works behind the scenes with him too), Schwartzman has also appeared in the likes of 'Scott Pilgrim vs. The World', 'Saving Mr. Banks', 'Bewitched' and 'Marie Antoinette'. He's usually memorable, and if Lucretius will likely be a relatively small role, we're confident he'll do something interesting with it.
Schwartzman is one of the more established names recently recruited for the movie, as we last heard of a group of newcomers and rising stars – Jerome Lance, Ashley Liao, Knox Gibson, Mackenzie Lansing, and Aamer Husain – playing a variety of tributes and mentors.
Then there's 'Euphoria's Hunter Schafer, who scored the role of Tigris Snow. She's Coriolanus' cousin and confidante, who advises him in everything — from his role as mentor to the core of his moral compass.
'The Hunger Games: The Ballad of Songbirds and Snakes' is scheduled to hit theaters on November 17th next year.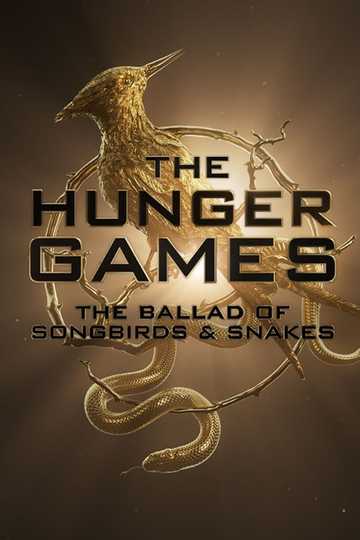 "You're invited to return to the games."