'Allied' Trailer Pairs Brad Pitt and Marion Cotillard as Beautiful WWII Assassins
"Being good at this kind of work is not very beautiful," Marion Cotillard tells partner-in-Nazi-assassination Brad Pitt in the new trailer for "Allied." Well, we beg to differ.
The two very beautiful actors team up for the World War II-era film. Pitt plays Max Vatten, a British intelligence officer sent to Casablanca on a deadly mission. There, he meets and falls for French resistance fighter Marianne Beausejour (Cotillard). But their relationship is tested by the extreme pressures of war when they return to London. Directed by Robert Zemeckis, the romantic thriller is based on a true story of two assassins who fall in love during a mission to kill a German official. The trailer is gorgeous and intense, with Pitt and Cotillard firing guns, running through fiery streets at night, and staring each other down on multiple occasions. Then again, who wouldn't want to stare at those two faces?
"Allied" opens in theaters November 23.
Want more stuff like this? Like us on Facebook.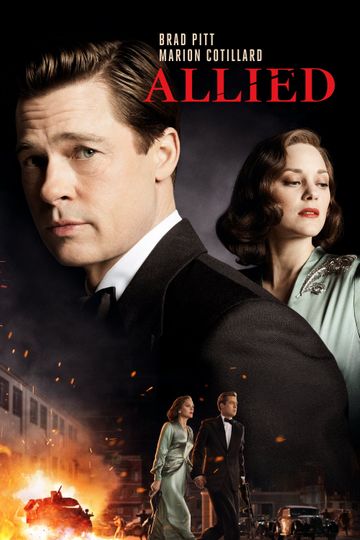 "The enemy is listening."
In 1942, an intelligence officer in North Africa encounters a female French Resistance fighter on a deadly mission behind enemy lines. When they reunite in London,... Read the Plot