Anne Hathaway Celebrates 'The Devil Wears Prada' 10th Anniversary: It 'Changed My Life'
Gird your loins, "The Devil Wears Prada" fans: It may be hard to believe, but it's been 10 years since we first saw Miranda Priestly (Meryl Streep) deliver her withering line, "That's all," in the film, which sashayed into theaters on June 30, 2006. As the flick celebrates its milestone anniversary this week, co-star Anne Hathaway, who played the mousy intern-turned-confident fashionista Andy, has marked the occasion alongside fans, sharing a remembrance of her own.
In a nostalgic Instagram post, Hathaway shared a GIF of Priestly's signature catchphrase (a now-iconic performance that netted Streep a Golden Globe win and an Oscar nomination), reminiscing in the caption about the stylish flick, and the lasting impact it had on her career.

"What else can I say about the movie that changed my life?" Hathaway wrote on Thursday. "Thank you #thedevilwearsprada and happy 10 year anniversary!!"
And for those who still find it difficult to process that an entire decade has passed since the flick first hit the big screen, Hathaway feels your pain -- and wants fans to take a fashionable lesson from the film.
"[D]on't let this make you feel old," the actress wrote. "[G]ood style is eternal."
We concur. That's all.
[via: Anne Hathaway]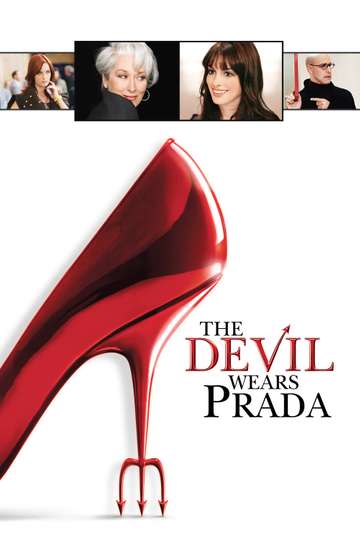 "Meet Andy Sachs. A million girls would kill to have her job. She's not one of them."
1 hr 49 min
Jun 19th, 2006
Showtimes & Tickets
Andy moves to New York to work in the fashion industry. Her boss is extremely demanding, cruel and won't let her succeed if she doesn't fit into the high class elegant... Read the Plot