Director Billy Porter and Cast Talk Prime Video's 'Anything's Possible'
Moviefone talks to actors Eva Reign and Abubakr Ali, as well as Billy Porter about filming in his hometown of Pittsburgh. "I knew it was just meant to be."
Premiering on Prime Video July 22nd is the directorial debut from actor Billy Porter ('Cinderella') entitled 'Anything's Possible.'
The movie follows Kelsa (Eva Reign), a confident high school girl who is trans, as she navigates through senior year and her first love with a boy named Khal (Abubakr Ali).
In addition to Reign and Ali, the film also features Renee Elise Goldsberry ('Tick, Tick… Boom!') as Kelsa's mother.
Moviefone recently had the pleasure of speaking with director Billy Porter, Eva Reign and Abubakr Ali about 'Anything's Possible,' shooting in Porter's hometown of Pittsburgh, how Reign could relate to Kelsa's journey, and Khal's relationship with his parents.
You can read the full interview below or watch the interviews by clicking on the video player above.
Moviefone: To begin with, Billy when you first read the screenplay, what was the moment that made you say, "I have to direct this movie?"
Billy Porter: Well, from page one, really, but it was around page 25 or 30, where the place of Pittsburgh was finally mentioned. Pittsburgh is my hometown. That was when I knew that it was just meant to be.
MF: Eva, could you relate to Kelsa's story, and how much of Eva is in Kelsa and vice versa?
Eva Reign: Oh, that's a really good question. I could relate to Kelsa a lot. We're both two young, Black trans girls raised by amazing single moms who both happened to work in the medical field, which I thought was really surreal. My mom literally has been working in a hospital since I was born.
So, just even that little nuance was so interesting to read about. We're both from middle America, both love fashion, both love clothes. She's definitely more of a science nerd than I am. That was not my strong suit growing up.
But, I'd say there's a decent amount of Kelsa in me and also a decent amount of me in her. I think a lot of the differences definitely reside in, I think, just how we dive into things. Kelsa is so bright-eyed and so willing to take a risk, and that's something that I learned from playing her.
That it's fine to take a risk, to really lean into the joy and to not overthink everything. I'm a major Gemini, so I overthink everything constantly. Kelsa, luckily, doesn't have that issue. So, it was nice to dive in and just have fun.
MF: Finally, Abubakr can you talk about Cal's relationship with his family and how his journey challenges their expectations for his future?
Abubakr Ali: That's a very good question, actually. I think it's nice to see a character who is very open to his family and able to talk to his family, which I think, for me, at times was hard.
At least growing up Muslim in this country, it's hard to be completely honest. I find myself always trying to protect my parents a little bit from my experience out in the world. To see this character be able to have those conversations with his parents was a joy to live through and to portray.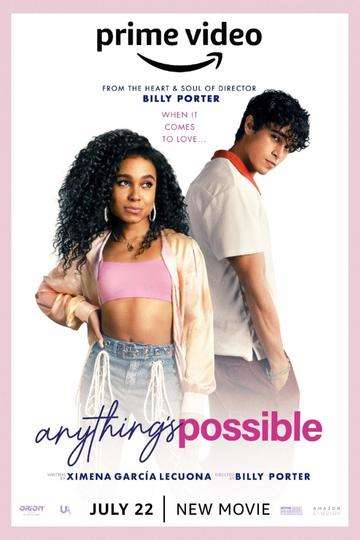 "Love isn't ordinary."
1 hr 36 min
Jul 22nd, 2022