Charlize Theron's 'Fast 8' Villain Is Like Hannibal Lecter (But Not a Cannibal)
As the latest installment of the "Fast and Furious" franchise revs up for its 2017 release, fans are no doubt curious about new addition Charlize Theron, who's playing a mysterious villain with the appropriate moniker Cipher. Now, a member of the "Fast 8" creative team is dishing some details about the character, directly comparing her to none other than the notorious Hannibal Lecter.
But before you go assuming that Cipher is a cannibal, you should let "Fast" franchise composer Brian Tyler explain. In an interview with Entertainment Weekly, Tyler said that Theron-as-Cipher is really more of a Lecter in spirit, infusing her villain with an underlying humanity that viewers can't help but admire.
"It's like a siren kind of thing," Tyler told EW. "There's no question the havoc and villainy she brings [but] you're attracted to it. There's something where you can kind of see yourself in this villain that makes it more disturbing and, at the same time, more interesting. It's the sympathetic villains, in a way, who really get under your skin."
The composer added that it's Theron's skill as an actor (she has an Oscar, after all) that helped her bring Cipher to life, and told EW that moviegoers will find themselves struggling with how much they like her, similar to how fans of Jonathan Demme's "Silence of the Lambs" felt about Lecter.
" ... [You'll be] like, 'Wait, why am I doing that? I shouldn't be rooting for this person,'" Tyler explained to the magazine of the reaction to Theron's performance. "She has that ability to do that."
Fans will get to see for themselves when "Fast & Furious 8" opens on April 14, 2017.
[via: Entertainment Weekly]
Photo credit: Universal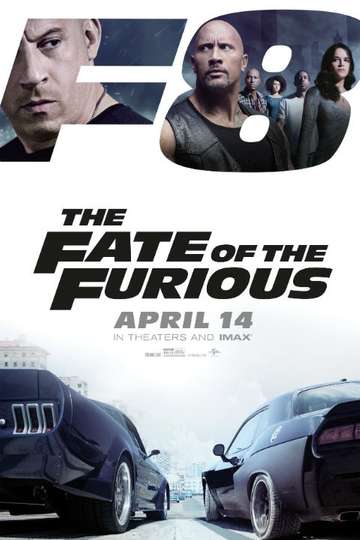 "Family no more."
2 hr 16 min
Apr 14th, 2017
Showtimes & Tickets
When a mysterious woman seduces Dom into the world of crime and a betrayal of those closest to him, the crew face trials that will test them as never before. Read the Plot