Emma Watson Loved 'Cursed Child' and New Hermione Noma Dumezweni
What's it like when two Hermiones meet? According to the actress who originated the part, it's a surprisingly emotional -- and nothing short of wonderful -- experience.
That moment occurred this week when Emma Watson, star of the "Harry Potter" film series, attended a performance of the new sequel play "Harry Potter and the Cursed Child," featuring actress Noma Dumezweni as the grown-up Ms. Granger. Watson raved about the play itself, writing on Facebook that it was "AMAZING," and in some ways "possibly even more beautiful than the films."
But the actress saved her biggest compliments for Dumenzweni's performance as Hermione, which Watson noted made her feel "more connected to Hermione and the stories than I have since Deathly Hallows came out." The pair met after the show, a union marked by wide smiles and warm embraces, and Watson said the surreal encounter was "like meeting my older self and have her tell me everything was going to be alright."
Check out Watson's full post -- and a few photos of her meeting Dumezweni and other members of the cast and crew -- below. You may want to accio some tissues to wipe away the happy tears.

[via: Emma Watson]
Photo credit: Emma Watson/Facebook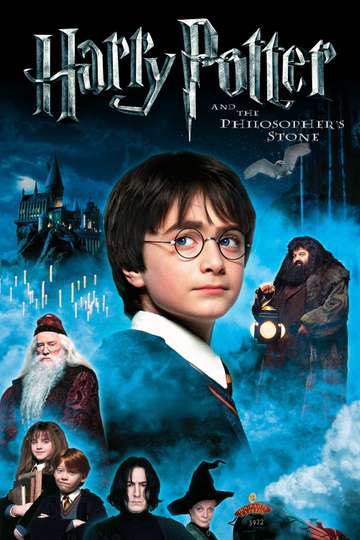 "Let the magic begin."
2 hr 32 min
Nov 16th, 2001
Showtimes & Tickets
Harry Potter has lived under the stairs at his aunt and uncle's house his whole life. But on his 11th birthday, he learns he's a powerful wizard—with a place waiting... Read the Plot