'Fast and Furious' Fans, #JusticeforHan Is Coming ... at Some Point
#JusticeforHan may finally be served.
"Fast and Furious" fans outraged by the death of the character Han in "Tokyo Drift" may soon get their vengeance. Screenwriter Chris Morgan (who has penned every "Fast" movie from installments three to eight) has promised Han has not been forgotten.
"Justice for Han is owed," he recently told EW, adding, "It's coming."
To recap, Han (played by Sung Kang) died in "Tokyo Drift," but he was such a fan fave that the following three "Fast" movies were set before his death so he could appear. Then, at the end of "Fast & Furious 6," the timeline caught up and it was revealed that Deckard Shaw (Jason Statham) ran over Han.
Shaw became the big bad of "Furious 7," but later reluctantly joined the team in "Fate of the Furious." Now, he and Dwayne Johnson's Luke Hobbs are pairing up for their own spinoff movie. But what about Han?!?!
"I love 'justice for Han.' Sung Kang is a great friend, and Han is a character that I adore," said Morgan (who also wrote "Hobbs and Shaw").
"I would say that the super-arc for Deckard Shaw is going to be one of the most interesting, cool, rewarding character arcs in the franchise. Justice for Han is owed. It's something we have discussed for a very long time and want to give the right due to. I think the audience will be satisfied and should know it's coming."
Morgan also noted that Shaw's role in Han's death won't be glossed over.
"There's a line in 'Hobbs & Shaw' that is right before the battle in Samoa where Shaw says to his sister, 'There's things I've done that I have to make amends for,'" the screenwriter explained.
"That line was specifically written and put in there just to let everyone know that he is talking about Han — it is on his mind. It tortures him, and he's going to get to it."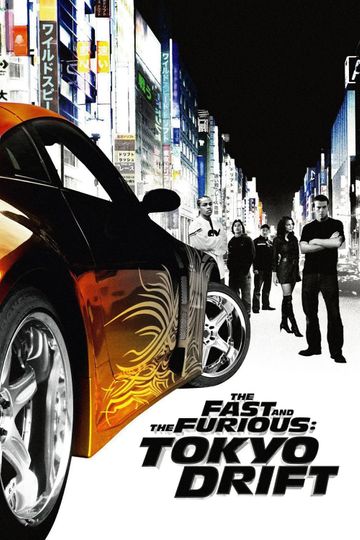 "On the streets of Tokyo, speed needs no translation."
In order to avoid a jail sentence, Sean Boswell heads to Tokyo to live with his military father. In a low-rent section of the city, Shaun gets caught up in the underground... Read the Plot