Female Filmmakers in Focus: director Elza Kephart discusses 'Slaxx,' plus a look at 'Traveling Pants 2'
Welcome to Female Filmmakers in Focus, where you will find a recommendation for films directed by women to seek out each week. This week features the horror film 'Slaxx,' an interview with the film's co-writer and director Elza Kephart, and pairing with another film about magical pants: Sanaa Hamri's 'The Sisterhood of the Traveling Pants 2'
'Slaxx' (2021) - Co-written and directed by Elza Kephart
'Slaxx' follows wide-eyed teenager Libby (Romane Denis) on her first shift at supposedly eco-friendly fashion boutique Canadian Cotton Clothiers or CCC. Stuck working a night shift on the eve of the launch of a new product - super shaper jeans that shift to fit anybody type, Libby learns what we all learn on her first job: work sucks. Co-workers can be jerks, managers egotistical, PR girls cold, company policy absurd. However, as the night progresses she quickly learns that the evil that lurks behind corporations may be even more sinister. With campy gore reminiscent of Italian Giallo slasher films, 'Slaxx' is filled with terrific horror set pieces and an ending shot you won't long forget.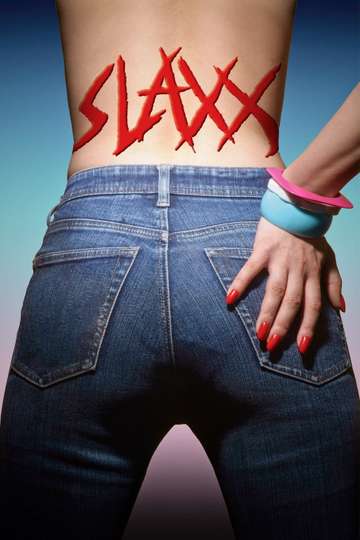 Read on for an interview with 'Slaxx' director/co-writer Elza Kephart
Inspired by films like 'Star Wars', 'Back To The Future', and Italian horror films of the 60's and 70s, Elza Kephart started writing scripts when she was a teenager. After graduating from film school at Emerson College, Kephart worked on the sets of American films shot in Montreal. She made her feature film directorial debut with 2004's 'Graveyard Alive: A Zombie Nurse in Love.'
Moviefone: Why did you decide to tell a story about the dark side of fast fashion?
Elza Kephart: I've always been really fascinated and repulsed at how corporations manipulate and convince us to buy things that we don't really need. It wasn't always about fast fashion. It's been about body creams to dolls to Cheetos. It was a general hatred of corporate brainwashing that's been with me for many years. My co-writer Patricia Gomez worked in retail, so when we came up with the idea for 'Slaxx' we decided the right setting for it was a retail store. I did research into fast fashion and when I realized how horrific it actually was, it seemed like a natural fit for a horror film.
MF: Did you always think you'd be a horror filmmaker?
EK: I've always loved horror. I've always liked darkness. I started reading Agatha Christie when I was young and my friends were reading The Babysitter's Club. To me, if there wasn't a death in what I was reading, I wasn't interested. So I've always just really loved the genre. I loved Anne Rice and Chistopher Pike and all that stuff. Making horror films came about after college. I didn't think I was necessarily going to make horror films, but then Patricia and I decided to make a zombie movie together as a joke, which became my first feature. I did visual research to prep myself for that film 'Graveyard Alive: A Zombie Nurse in Love', which was a 1960s-set B-movie. As I started to watch all these films again, I had been going to Fantasia (a horror film festival in Montreal) since I was young, I realized this is what I loved. I love these dark weird, disturbing tales. These were the kinds of stories I wanted to tell.
MF: What do you hope audiences take away from this film?
EK: A couple of things: First, I hope people enjoy it as a gory insane horror film. I want people to laugh and to be entertained, to watch killer pants come to life! Second, I hope people come to think about their consumption habits, that instead of buying something new, they first ask themselves if they really need it, and if they do, whether they can buy it second hand, repurpose or trade it. And if they can't, then to try as much as possible to buy from companies that are ethical. I think we've been brainwashed by corporations to buy without thinking so it's really important for people to realise that they have real power in not buying, in not giving in to the lure of buying things we don't need. Choosing not to buy can become a political act! It's crucial that, because of the looming climate and ecological crises fueled in part by over production and over consumption, we must rethink our relationship to consuming if we are to survive as a species.
---
The Sisterhood of the Traveling Pants 2 (2008) - directed by Sanaa Hamri and written by Elizabeth Chandler
Moroccan-American filmmaker Sanaa Hamri cut her teeth directing music videos for icons like Prince, Mariah Carey, Nicki Minaj, Lenny Kravitz, and Christina Aguilera. Her feature films include 'Something New' stars Sanaa Lathan and Simon Baker, 'Just Wright' starring Queen Latifah and Common. She's also directed countless episodes of television, including more than a dozen episodes of 'Empire.'
If you want more pants that miraculously fit any body type try 'The Sisterhood of the Traveling Pants 2.' A direct sequel to the first film directed by Ken Kwapis and written by Delia Ephron Elizabeth Chandler, both are adaptations of books by Ann Brashares. They follow four friends - Tibby (Amber Tamblyn), Carmen (America Ferrera), Bridget (Blake Lively) and Lena (Alexis Bledel) as childhood friends who come of age apart from each other. The first film in the franchise follows their first summer apart ever, the second follows them the summer after college. Over the course of the films, the magical pants don't murder anyone, but rather give these girls confidence to grow into the women they're destined to become, while also reminded them they'll always have each other when things get rough.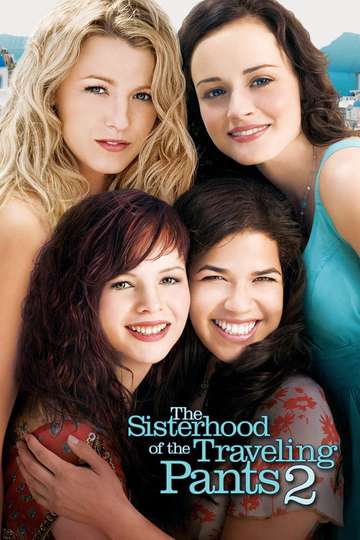 "Some friends just fit together."